Frugal living expert Lauren Greutman has a powerful story to share when it comes to why she started using coupons.

"I started using them out of necessity," Lauren said, explaining that she and her husband were in over $40,000 worth of debt by the age of 25. With a child, a home mortgage and bills stacking up, Lauren and her husband needed to figure out how to make a difference -- fast.
"I saw that the grocery bill was the biggest area where I could cut back immediately," Lauren said. At the time, she was spending nearly $1,000 per month on food costs, including groceries and eating out.
"If I could go from spending $1,000 to $200 a month on groceries, I could quit my job and be a stay at home mom," she explained. "So I learned how to feed my family on $50 a week for three years while we got ourselves out of debt."
"I did it out of necessity. I learned how to coupon myself and wanted to start a site to help others do the same thing," Lauren told us.
For more of Lauren's money saving tips, see the slideshow below:
PHOTO GALLERY
Money-Saving Tips From Lauren Greutman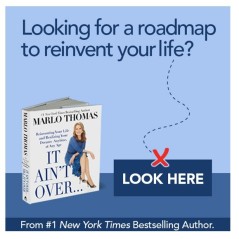 Add Marlo On Facebook:
Follow Marlo on Twitter:
Sign up to receive my email newsletter each week - It will keep you up-to-date on upcoming articles, Mondays with Marlo guests, videos, and more!