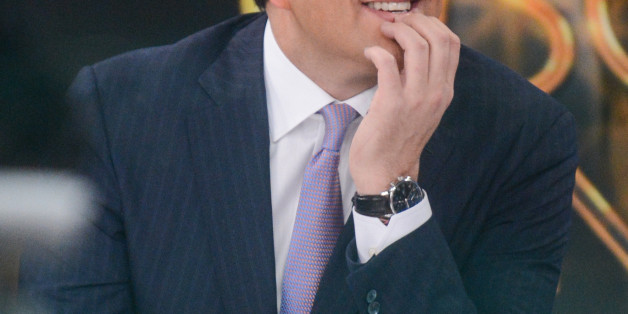 Josh Elliott's departure forced a major shakeup on "Good Morning America," but that hasn't seemed to shake the show's ratings.
The Wrap reported Thursday that "GMA" drew more viewers for the week of March 31, 2014, right after Elliott left, than it did in the three weeks prior to that. The show also improved on its ratings from the same time last year, and continued to top
both "Today" and "CBS This Morning."
It has yet to be seen whether Elliott's departure will affect ratings in the long run, though.
Elliott announced his departure for NBC Sports the Sunday before "GMA" returned to air. He was immediately replaced by Amy Robach, and did not return to the show. "GMA" aired its farewell video for Elliott without the former co-host present.
The show is also expected to add Michael Strahan in a part-time role, and just named ESPN host Tony Reali its social media contributor.
CORRECTION: A previous version of this article incorrectly stated that "GMA" aired its farewell video while Elliott was present. Elliott was not present when the co-hosts said their on-air goodbyes.