Frugal living expert Lauren Greutman has some tricks up her sleeve when it comes to receiving free coupons without buying a newspaper or using your printer.
"My favorite way to get free coupons is to write the manufacturers directly," Lauren told us. When she first went gluten-free, she was completely overwhelmed about what products to buy and how much she should be spending. Lauren went to popular gluten-free websites and contacted each one directly through their contact form, explaining her predicament and requesting coupons to sample their products.
"I probably received $200 worth of free food that first month in coupons!" she told us.
Another way to receive free coupons is to "like" company pages on Facebook or go directly to their website and fill out their contact form requesting product samples or coupons.
For more of Lauren's money saving tips, see the slideshow below:
PHOTO GALLERY
Money-Saving Tips From Lauren Greutman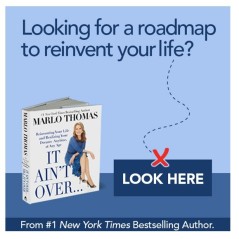 Add Marlo On Facebook:
Follow Marlo on Twitter:
Sign up to receive my email newsletter each week - It will keep you up-to-date on upcoming articles, Mondays with Marlo guests, videos, and more!