Kate Middleton may still be enjoying her boat race victory against Prince William, but now we have cause for celebration, too. We actually have something IN COMMON with our favorite duchess.
Kate looked adorable in a (repeat) outfit for her visit to New Zealand's Auckland Harbor on Friday, but what we couldn't keep our eyes off of was ... her wrists.
And no, it wasn't another sparkly gift from the Queen that caught our attention. It was the small, black hair tie Kate had wrapped around her wrist, just waiting to be used to create a royal ponytail. And you can't really get much more normal or practical than keeping a hair tie with you at all times.
After all, you never know when you'll need to throw your hair up to beat your husband in a boat race or something. And we have to admit, it looks pretty good with her wedding ring.
Check out the proof below: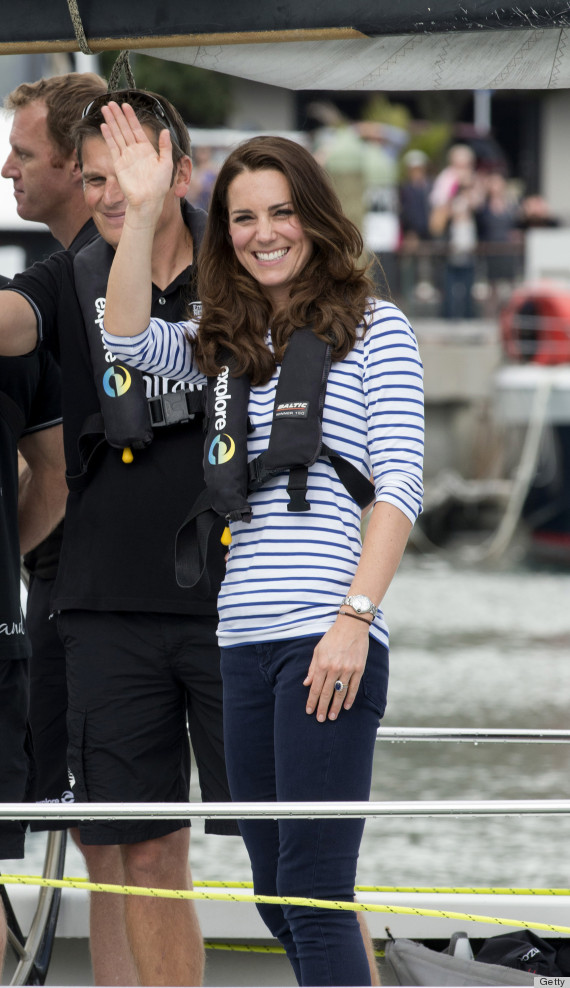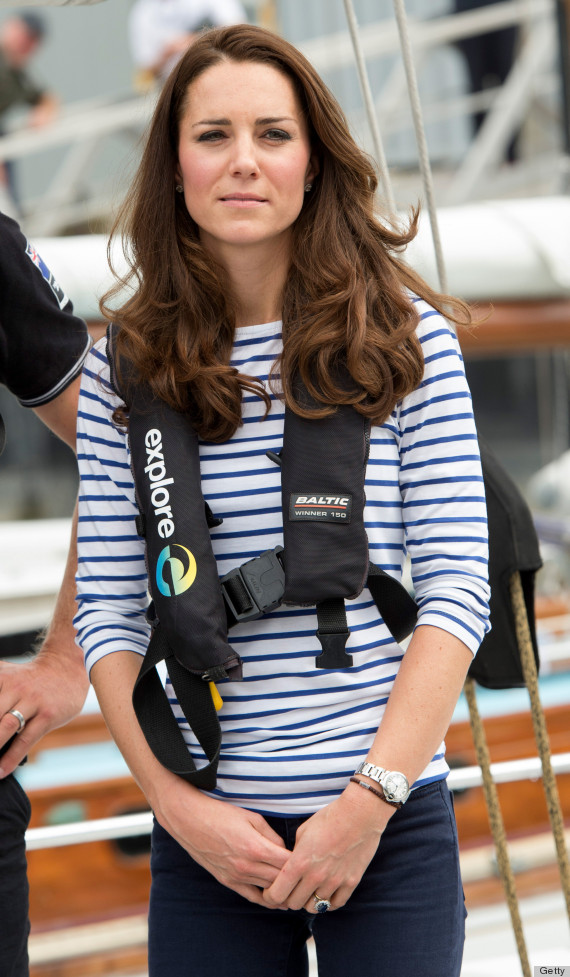 BEFORE YOU GO
PHOTO GALLERY
Kate Middleton Hair Evolution