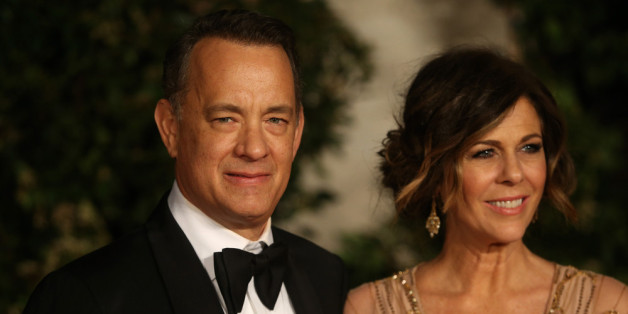 With news of Hollywood breakups coming almost every day, our faith in marriage, soul mates, and everlasting love can get a bit shaky at times. Cheating, the pressures of work, and "irreconcilable differences" seem to be the main culprits that are bursting the bubble that is happily-ever-after. And no, it's not just quickie, Kardashian-style marriages that are going kaput.
Just recently Coldplay frontman Chris Martin and actress Gwyneth Paltrow called it quits after 11 years of marriage. Childhood sweethearts Paula Patton and singer Robin Thicke split in February after nearly nine years of marriage, and around a decade of dating. That's an eternity in Hollywood years.
But still, even with the media glare, many celebrities are making it work. Dozens of celebrity marriages have lasted decades or more and are still going strong. Here's what these couples are doing to beat the odds in the land of imminent divorce.
1. Always remind yourself how lucky you are to have your spouse.
Tom Hanks and Rita Wilson recently celebrated their 25th wedding anniversary and are undeniably Hollywood's most famous long-term couple. "I got lucky," Hanks told Extra late last year. "No secrets, it's about winning the lottery. She could've done better, but man oh man, I'm no dope. I'm sticking with her." In fact, the only problem in their marriage is a pretty good one, according to Hanks. "The only thing we ever argue about is who loves each other more," he said during an appearance on The Ellen DeGeneres Show. Aww!
2. Communicate, communicate, communicate.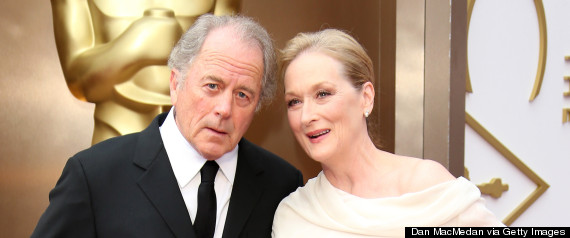 With a couple wins under her belt, Meryl Streep has somehow avoided the "Oscar curse" that has befallen so many other winners in their love lives. Streep has been married over 35 years to sculptor Don Gummer.
"You have to talk about all the issues that arise, even the smallest things," Streep said in an interview with New Zealand Women's Weekly. "You have to listen to your partner's problems, suggestions and advice, and accept that you're not always right. Conversation is the key to a successful marriage."
3. Keep having sex. Lots of it.
Lisa Rinna isn't one to shy away from talking about marriage... or sex. She co-authored "The Big, Fun, Sexy Sex Book" on having a great sex life at any age and getting the sizzle back in your relationship.
The star has been married to actor Harry Hamlin for 16 years and has been with him for a total of 20. "That's like 150 years together in Hollywood math," she told Know More TV.
Rinna credits a healthy sex life for her happy marriage. "I just know how important it is in keeping a marriage going. Without it, you're roommates, you don't value each other, and boom -- someone's going to have an affair and get divorced," Rinna told CNN. "It's not easy being married; it's hard after 20 years! If you don't have sex you just want to walk away half the time, so you really need to make the effort."
4. Don't stop getting to know one another. Kyra Sedgwick and Kevin Bacon are a Hollywood anomaly after celebrating 25 years of marriage. It's a long time, but they've made sure not to let complacency set in.
"We've been married for so long and there are no secrets. But I never in a million years thought there would be sides to Kevin that I'm still learning," Sedgwick told Redbook. "I'm constantly amazed that we are still surprised and interested in each other. When I look back at our first four years... by that time we'd had our second kid, and I look back at those pictures and I think, Gosh, I didn't know him at all! I loved him, but I didn't know him, and he probably didn't know me. But you grow together and learn more about each other."
5. There's no need to flaunt your relationship to be happy.
Sarah Jessica Parker and Matthew Broderick have been married over 15 years, but despite their high-profile careers, you'll rarely see them posing on the red carpet together. The couple is known for staying tight-lipped and private when it comes to their marriage, but it's clearly working for them.
"People have asked me about my marriage, 'How do you make it work, and I say, 'We don't talk about it.' That's not really true. It's sort of a nasty response," Parker told Harper's Bazaar. "Matthew and I come from a different time and place. When we were young people, all we ever wanted was to be good working actors... nobody talked about being a celebrity. So when our marriage came up in conversation, it wouldn't occur to us that we were obligated to respond to allegations or gossip. You have to be a bit circumspect, but you also have to take up a position, and you have to stick to it."
6. Understand that marriage has peaks and valleys. Marriage hasn't always been a cakewalk for Antonio Banderas and Melanie Griffith. They've been together just shy of 20 years and have withstood Griffith's addiction troubles and divorce rumors.
"The secret is that we had failures before. And love at the beginning is a rush. It's big, full of energy, beautiful. But it doesn't last like that. Melanie and I talked about that a lot," Banderas told AARP. "That thing at the beginning disappeared, but it became something better. We discovered the value and warmth of family, and what is home — that we can be stronger together. That thing that you thought was gone comes back again, and you fall in love again. Even in crisis, we have been patient enough to detect that at the end of the tunnel was a light."
7. Embrace your differences.
They're probably one of Hollywood's happiest un-married couples, but Kurt Russell and Goldie Hawn's relationship has stood the test of time, after 30 years together. Hawn is known to be a free-spirit and their laid back approach seems to be the recipe for success.
"Relationships are always challenging because you're living with someone and two people are very different but it really is about, 'What are your core values? What are the things that matter to you?'" Hawn told talk show host Jonathan Ross. ''Kurt's quite different in many ways to what I am, and vice versa, but we want the same things out of life and so it's been an incredible ride with him."
8. Be passionate -- about each other and about what you do.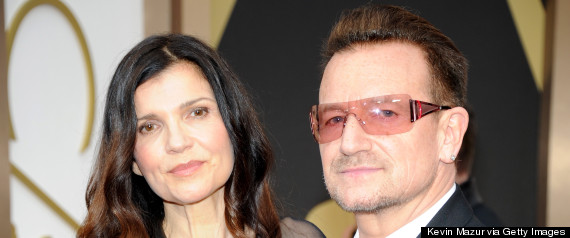 Relationships can be consuming and overwhelming, and you sometimes lose sight of who you were and what you wanted before you met your significant other. But it's that sense of self and independence that can make your marriage stronger. Just ask Ali Hewson, who's married to U2 frontman Bono. Rather than dropping everything to be a rocker's wife, Hewson has been involved with various causes and even launched her own fashion line Edun, in 2005.
"Our marriage has worked because we like each other, because we talk to each other, and we are passionate about what we do. We allow each other to pursue our goals," Hewson told The Guardian. "I wouldn't want to be married to someone who wasn't happy with what they were doing in life, and B wouldn't either. I have learned a lot about what it means to be married, how great it can be if you persevere. We're very close."
9. Learn from each other.
It can't be easy being married to the most famous and powerful man in the world. But while President Barack Obama is busy leading the country, he and his wife both lead by example in their marriage.
"'Patience and calm I'm borrowing. Or trying to mirror," Michelle said in an interview with Vogue. I've learned that from my husband, that sort of, you know, ability to not get too high or too low with changes and bumps in the road . . . to do more breathing in and just going with it. I'm learning that every day... So I've learned to let go and enjoy it and take it in and not take things too personally."
Barack added, "And what Michelle has done is to remind me every day of the virtues of order... Being on time. Hanging up your clothes. Being intentional about planning time with your kids... I think what we've learned from each other is that sense of..." "Balance," Michelle said.
BEFORE YOU GO
PHOTO GALLERY
Post 50 - Rockstar Couples