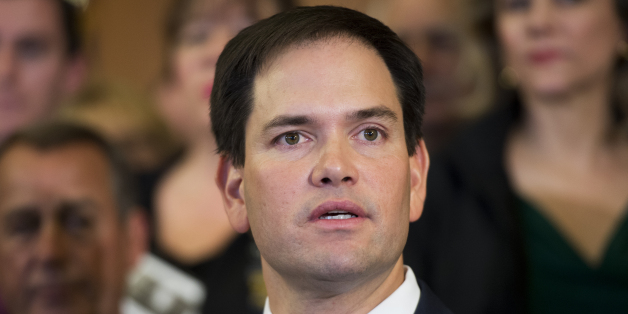 Sen. Marco Rubio's (R-Fla.) chief of staff is stepping down to take a role at his political action committee, stirring speculation that the senator is prepping a 2016 presidential bid.
The Hill reported Friday that Cesar Conda, who has been at the helm for Rubio since 2011, is moving on to become senior advisor for Reclaim America PAC.
Less than two weeks ago, Rubio said that he would decide on his 2016 plans around this time next year. Speaking at a Reuters Health Summit in Washington on April 1, Rubio said there were a few options on the table, including going into to the private sector.
"For me, the choice in 2016 will be whether I run for re-election and serve in the Senate for another six years, whether the time has come to perhaps go to the private sector, or whether I want to run for another office like the presidency, because I feel passionately about some of the things our country needs to be doing," Rubio said.
HuffPost Pollster's latest compilation of 45 publicly available 2016 GOP primary polls shows Rubio toward the middle of a large pack of potential candidates with 6.5 percent. Leading the group of possible players is former Arkansas Gov. Mike Huckabee (R) with 14.3 percent.
BEFORE YOU GO
PHOTO GALLERY
Sen. Marco Rubio