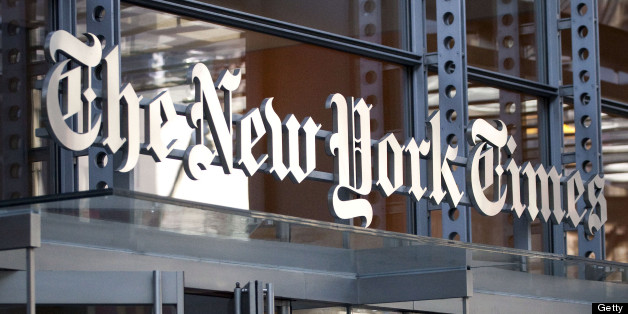 The owners of Texas Monthly magazine are set to sue New York Times Magazine as the Times hires former Monthly editor Jake Silverstein, according to a report Friday. The Times previously reported that Silverstein was also a target of the lawsuit, but later issued a correction.
Silverstein's hiring in March was widely praised, but apparently Emmis Communications decided that the Times was liable for "inducing" him to break the contract.
Times spokeswoman Eileen Murphy called the decision "inexplicable" in a statement issued prior to the correction:
Here's the full statement from the NYT: pic.twitter.com/8O4pfGeYFv

— Ravi Somaiya (@ravisomaiya) April 11, 2014
The overall reaction on Twitter could perhaps be best characterized as "confused":
Suing @nytimes would be a waste of money @TexasMonthly could use to produce more of the great journalism it's known for.

— NickBaumann (@NickBaumann) April 11, 2014
Um: Texas Monthly to Sue New York Times Over Magazine Editor http://t.co/M9jTcAYT7o

— Joe Pompeo (@joepompeo) April 11, 2014
Shorter Texas Monthly to @jakesilverstein: "Oh, please don't go—we'll eat you up—we love you so!"

— Tim Dickinson (@7im) April 11, 2014
Here's the NYT story on the Texas Monthly suing it over the Silverstein hire. Breach of contract. Seems ... iffy. http://t.co/xdx2QhxEkw

— Kathryn Schulz (@kathrynschulz) April 11, 2014
"Worth suing over!" == Best employer reference ever.

— Christopher Hayes (@chrislhayes) April 11, 2014
This entry has been updated to reflect The New York Times' correction that Emmis Publishing is not suing Silverstein.