Starting Monday at sundown, Jews across America will sit down to their Seders and revel in their liberation from Egyptian pharaohs thousands of years ago. But for the past several decades, celebrating Passover has often meant submitting to a different overlord: people looking to make a buck.
There are at least two major factors driving up prices for observant Jews this time of year. Producing kosher food that meets the holiday's strict requirements is costly. And scripture warns that Jews who break those rules will be banished from the "world to come," a post-messianic utopia. That, along with all the cultural trappings that go with the holiday, including new suits and thorough house-cleanings, makes for a captive customer base -- one ripe for price gouging.
New York City mayoral candidate Mark Green, second from right, gets a big laugh on the steps of City Hall with Assemblywoman Aurelia Greene, D-Bronx, third from left, and other members of the New York State Assembly Tuesday, Oct. 30, 2001. Green spearheaded a campaign as head of NYC's consumer affairs department to stop Passover price gouging.
"Kosher-for-Passover food would be jacked up for the holiday, which is like overcharging for heat generators in an ice storm," said Mark Green, radio host and former head of the city's Department of Consumer Affairs, of the years of some of the worst abuses in New York City, the 1980s and 1990s. "It's unfair and implicitly coercive."
In the three months leading up to Passover in 1990, the price of kosher chicken and whitefish (a popular gefilte fish ingredient) spiked 4 and 9 percent respectively, according to a New York Times article at the time.
In the late 1980s, matzo purveyor Manischewitz -- which was purchased by an arm of private-equity firm Bain Capital on Tuesday -- was allegedly part of the problem.
In secret meetings at kosher delis and motels, Manischewitz executives reportedly convinced competitors to fix prices on matzo for five Passovers straight. The company pleaded no contest to the price-fixing allegations and was fined $1 million in 1991.
Grocers also regularly gouged in those days, consumer advocates claimed. As Green put it in 1990, according to the Times: ''Before Thanksgiving the price of turkey and cranberry sauce go down. But before Passover, they go up. Call it the fifth question of the Seder: Why are Passover prices higher than all other prices?''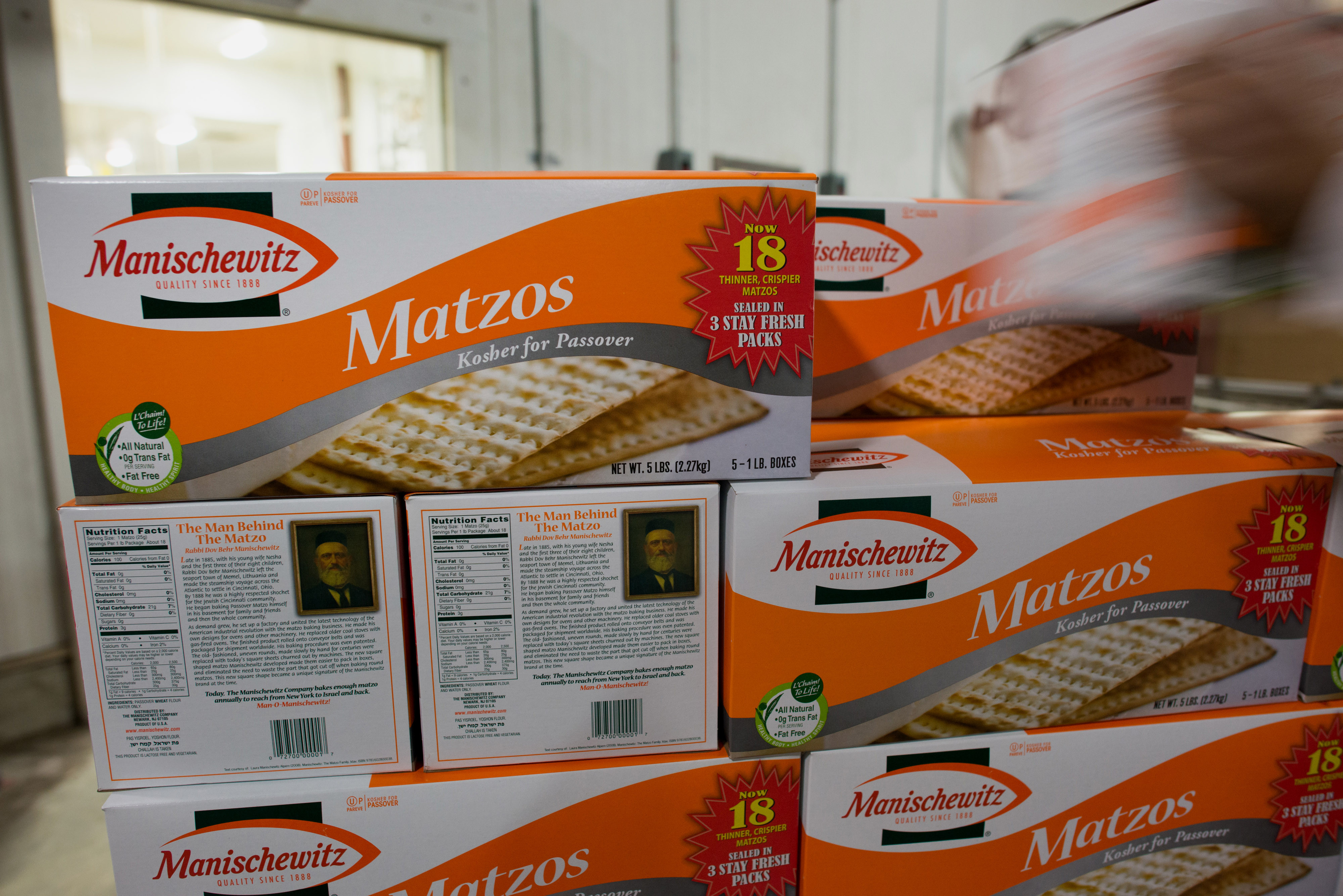 Spurred by complaints from residents and religious groups, the Department of Consumer Affairs started using surveys to monitor prices at grocery stores in the lead-up to Passover. The goal was to discourage grocers from artificially hiking prices by making the data available to the public.
The pressure worked, to a degree. Eleven years after the city began surveying stores, supermarkets reported the largest price drop in history for the basket of Passover goods between early February and late March, the Times reported. But shoppers told the paper they still felt pinched.
"It's all very expensive, but what can you do?" one told the Times. "It's Passover. You do what you've got to do."
Prices have largely stabilized in recent years thanks to increased competition, according to Menachem Lubinsky, the editor in chief of Kosher Today, which monitors the price of key Passover staples every year. For example, these days you can buy kosher-for-Passover boneless chicken cutlets at online purveyors for $14.99, just $5 more than the non-kosher version of a similar product.
Thanks to many grocery stores and companies like Amazon getting into the business, it's easy now to shop around for matzo and pay as little as $1.50 a box. But a time-strapped customer, or one who doesn't know about comparison shopping, could still walk into your local grocer and fork over several dollars more for a box.
New York State Assemblyman Luis Sepulveda is sponsoring a bill that would punish retailers that jack up prices unfairly.
"There are still complaints about it," Sepulveda said. "I have a lot of friends that are of the Jewish faith who have talked to me about this problem."
Just a few years ago, carwashes in Brooklyn's Borough Park neighborhood allegedly charged Jewish customers 25 to 50 percent more than others for a thorough car cleaning before the holiday.
"It's still a very expensive holiday," said Borough Park native Ezra Friedlander, who runs a public relations firm. "It's only eight days, but it's a lot of consumerism."
On the other hand, Joe Regenstein, a professor of food science at Cornell University who has consulted with companies on kosher products, argues that Passover price gouging these days may be more a matter of perception than reality. In the 1980s, during what consumer advocates say were some of the worst years for abuses, Regenstein served on a commission under then-New York Governor Mario Cuomo that looked for Passover price gouging and struggled to find any evidence of it. Holiday prices are clearly higher, he said, but those increases may be legitimate.
To get Passover certification, kosher purveyors must perform a thorough cleaning, often supervised by more than one religious authority. It's not uncommon for manufacturers to have to retool operations to meet Passover standards. For example, Empire Chicken of Mifflintown, Pa., a major purveyor of kosher chicken, has to switch to a "kosher for Passover" feed for its poultry several months before the holiday. These extra costs get passed on to consumers, said Regenstein.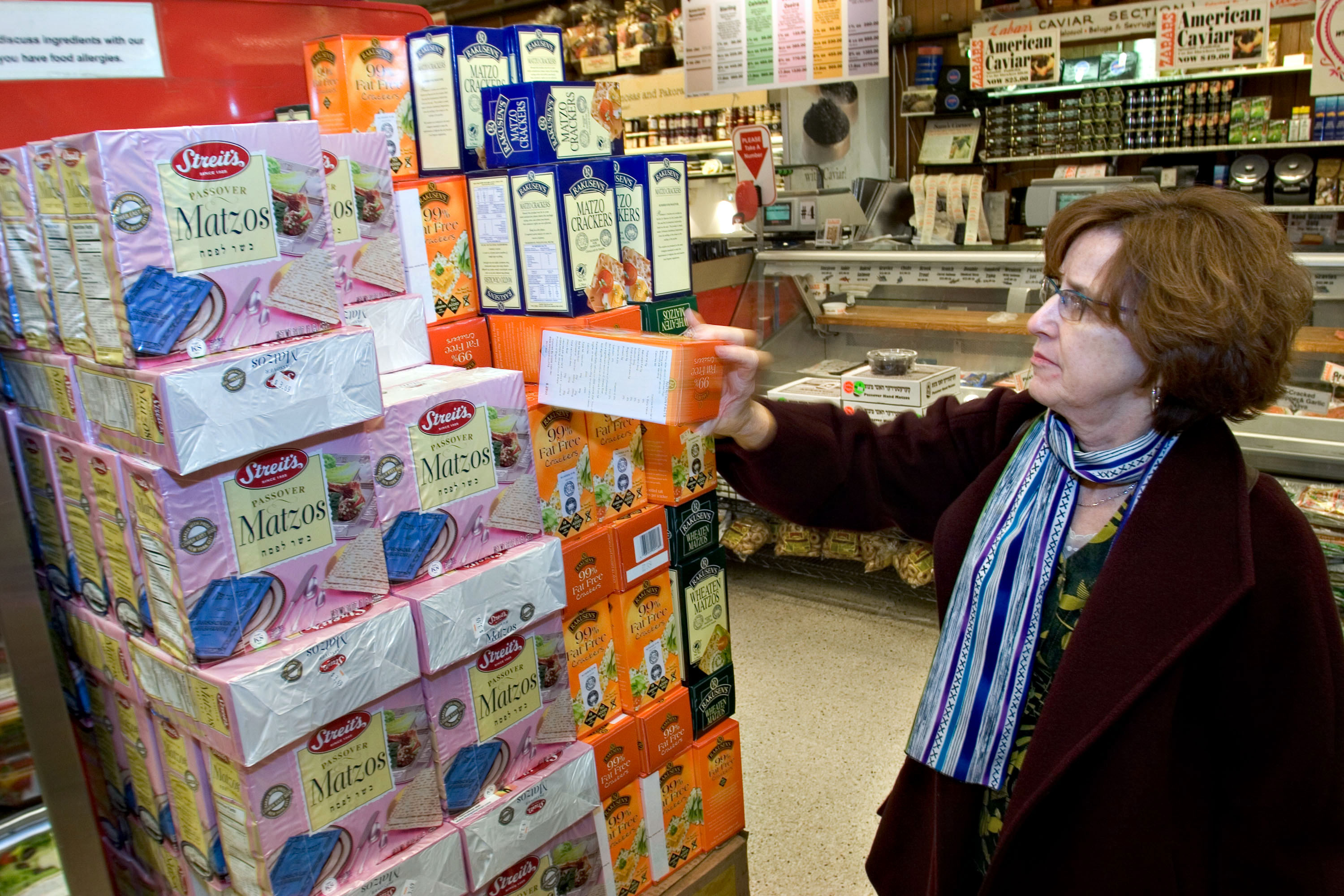 "Yes, you can show in some cases that products are more expensive, but what the heck does that mean?" said Regenstein. "That's not price gouging unless you can prove that they're manipulating these prices.""
Still, Regenstein doesn't deny that the incentive exists for price manipulation. Companies like Manischewitz generate a big share of their revenue around the holiday and would benefit from squeezing as much as possible out of it.
Manischewitz's new private equity owners have a plan that may take some of the pressure off Passover to serve as a crucial sales window. They mean to sell the idea of "kosher" to non-religious consumers who are nonetheless careful about what they eat.