When it comes to saving money on phone, cable and internet bills, frugal living expert Lauren Greutman had some great tips to share with us.
Believe it or not, Lauren loves to negotiate with cable companies. "It's a hobby of mine!" she laughed.
"Not everything is set in stone. If you spend $300 month on cable, try getting rid of it entirely and use a streaming service like Netflix or Amazon Prime instead," she recommends.
If you absolutely need cable for your family, Lauren recommends that you find a direct competitor and compare prices.
"Call your cable provider and ask for the customer retention department," she advised. "They are the department that is actually responsible for cutting your bill down in order to keep your business. A lot of times they will cut down your bill by $100 a month!" Lauren shared.
Lauren also recommends checking out local state fairs or events where specific booths are sometimes set up that offer discounts on cable and other household services.
Lauren's family hasn't used cable or a home phone line for seven years. "We save by going without," she explained, "and with items we do have, we try to save as much as we can."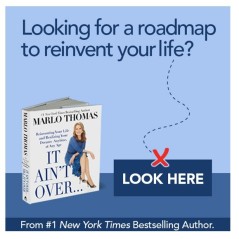 Add Marlo On Facebook:
Follow Marlo on Twitter:
Sign up to receive my email newsletter each week - It will keep you up-to-date on upcoming articles, Mondays with Marlo guests, videos, and more!