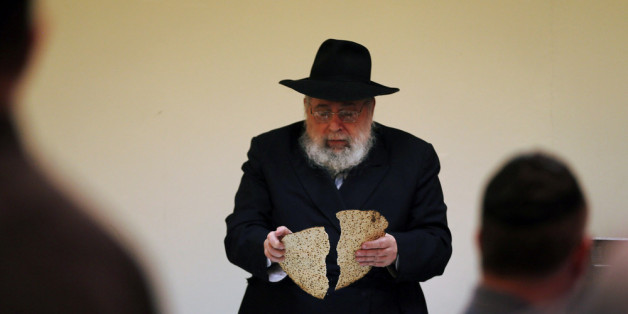 Matzah is the bland, unleavened bread eaten during the Jewish Passover -- and it also happens to be very fragile.
Matzah is so fragile, in fact, that the Travel Security Administration (TSA) has released an advisory warning to ensure precautions for those traveling with matzo. In the statement released on the TSA's website:
Some travelers will be carrying boxes of matzoh, which are consumed as part of the Passover ritual. Matzoh can be machine or handmade and are typically very thin and fragile, and break easily. Passengers traveling with religious items, including handmade matzoh, may request a hand inspection by the TSO of the items at the security checkpoint.
In addition to matzo, TSA employees are expected to be aware of other religiously specific items and activities of Jewish travelers during Passover.
Our workforce is aware of the unique items carried by individuals and religious practices individuals may engage in while traveling. This may include reading of religious text or participating in prayer rituals. Observant travelers may be wearing a head covering, prayer shawl, and phylacteries -- in Hebrew, kippah, tallit, and tefillin.
The TSA issues similar advisories for other religious holidays. For Ramadan, the Muslim holy month, the TSA issued an advisory in 2013 alerting travelers to various practices they might observe among Muslim passengers. "Passengers observing Ramadan may be seen reading, listening to or orally reciting the Holy Qur'an at airports and on airplanes."
BEFORE YOU GO
PHOTO GALLERY
Passover Haggadahs