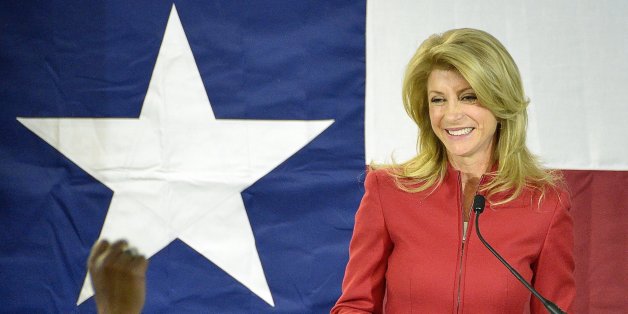 Texas state Sen. Wendy Davis (D), who is running to succeed Gov. Rick Perry (R), unveiled a special guest for an April BBQ fundraiser in Houston: country music legend and activist Willie Nelson.
In a Friday email to supporters, Davis said Nelson, who was born in Abbott, Texas, would perform at the April 27 event.
"No, folks, I'm not kidding," Davis' email reads. "We'll have some amazing Texas BBQ. We'll be talking about the future of our great state. And at the end of the night, we'll have a special performance by Willie."
Davis is working to close the gap in the polls between her and Texas Attorney General Greg Abbott, the Republican nominee.
Nelson is no stranger to political activism: he serves as co-chair of the advisory board of the National Organization for the Reform of Marijuana Laws, which favors marijuana legalization. He has also campaigned for marriage equality and LGBT rights, and frequently spoke in opposition to the Iraq war.
Davis told The New York Times last year that Nelson is a go-to music choice for her.
"I also love listening to Willie Nelson," Davis said. "There's something about his voice that pulls at your emotion. He's certainly seen his fair share of troubles, but he just keeps rolling."
Abbott's campaign faced criticism for appearing at events in February with rocker Ted Nugent, who has admitted to relationships with underage women and called President Barack Obama a "subhuman mongrel."
It remains to be seen whether Abbott's campaign will tie Davis to Nelson's 2010 arrest for possessing marijuana.
BEFORE YOU GO
PHOTO GALLERY
Wendy Davis Speaks For 11 hours On The Abortion Bill