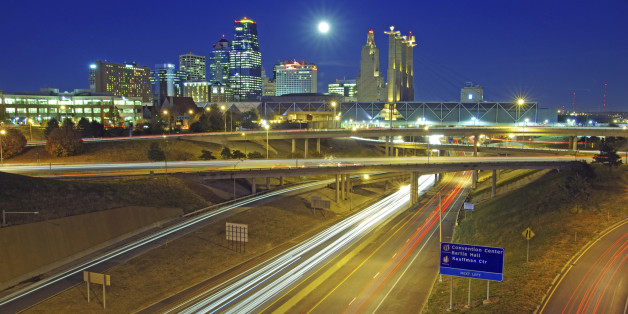 (Reuters) - Police believe a dozen shooting incidents, in which three people have been injured over the past month mostly on highways and roads in Kansas City and surrounding areas, are connected, authorities said on Friday.
Police have made no arrests in the investigation into 20 shootings since March 8 in Kansas City and nearby areas, but for the first time on Friday said they had found positive connections to confirm their suspicions in 12 cases.
"This provides a broad foundation to build on and gives the community the sense we are making progress," Kansas City Police Chief Darryl Forte said in an interview.
All but three of the shootings were in Kansas City, and most occurred on highways and at night, police have said.
Forte did not discuss the specific connections between the shootings or what type of weapons may have been used, citing the continuing investigation by local police and federal agents.
Witnesses have reported seeing as many as four people in cars where shots originated, Forte said. One driver in the Kansas City suburb of Leawood, Kansas, described seeing a man wearing a hooded sweatshirt and ski mask driving near him in a green sedan, a detective there said earlier this week.
Some motorists have reported their vehicles being struck by bullets just a short time apart. On March 18, for example, a man was shot in the leg while driving between Kansas City and the suburb of Blue Springs, Missouri, and 30 minutes later a shooter fired two rounds into another vehicle, police said.
There had been no reported shootings since Kansas City police went public with their investigation on Monday, Forte said.
Police officers have been stationed along certain roadways this week to quickly investigate any new shootings and the increased police presence and public awareness should give drivers reason to feel safer, Forte said.
Forte appealed to motorists to report any suspicious activity to police.
(Additional reporting by Carey Gillam in Kansas City; editing by G Crosse and David Bailey)
BEFORE YOU GO
PHOTO GALLERY
Dangerous Days