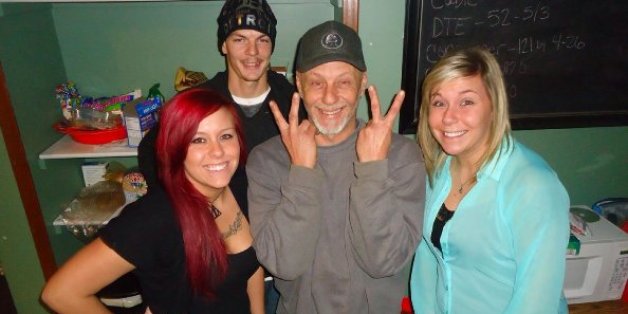 (Reuters) - A truck driver beaten unconscious by a Detroit mob when he tried to assist a child he accidentally hit with his pickup nine days ago has begun to regain consciousness and is breathing on his own, his daughter said on Friday.
Steve Utash, 54, has been taken off a ventilator and is starting to speak, his daughter said in a post on GoFundMe, a crowdfunding website where more than $161,000 has been raised to help pay for Utash's medical bills.
"This is a long road ahead, but the end of the road will be worth it," Manti Utash wrote on Friday.
About a dozen bystanders attacked Utash on April 2, after he got out of his truck to check on a 10-year-old boy he hit accidentally after the child darted into the street, police said.
The child, David Harris, was treated for a leg injury and released from hospital a day after the incident.
Utash's daughter said her father is delirious, affected by pain medication, but is able to wiggle his toes on command and can answer yes or no questions.
"He also keeps flashing back to the assault, screaming 'help' and "please get them off me," she wrote.
Four suspects have been charged with assault with intent to murder and assault with intent to do great bodily harm, according to Wayne County Prosecutor Kym Worthy. A $500,000 cash bond was set for each of the four, Worthy said.
Prosecutors also charged a 16-year-old as a juvenile with assault with intent to do great bodily harm and ethnic intimidation, a hate crime. The suspected assailants are black and Utash is white.
Prosecutors have not discussed possible motives for the attack and the police investigation remains open.
On Thursday, a vigil for Utash was attended by hundreds, including his children and Detroit Mayor Mike Duggan, according to local media.
"The Utash family has every reason to be angry," he said. "Instead, they stepped up and called for compassion. Tonight, we stand united."
(Reporting by Brendan O'Brien in Milwaukee; Editing by Cynthia Johnston and Gunna Dickson)
BEFORE YOU GO
PHOTO GALLERY
10 Major Crimes That Shocked America (SLIDESHOW)