Nothing quite compares to the power of a photograph to communicate the goings on in the world. Ranging from the serious to the silly, these photos offer peeks into what happened around the globe this week.
1. An Indian woman shows her inked finger after voting outside a polling station in Dibrugarh, April 7, 2014.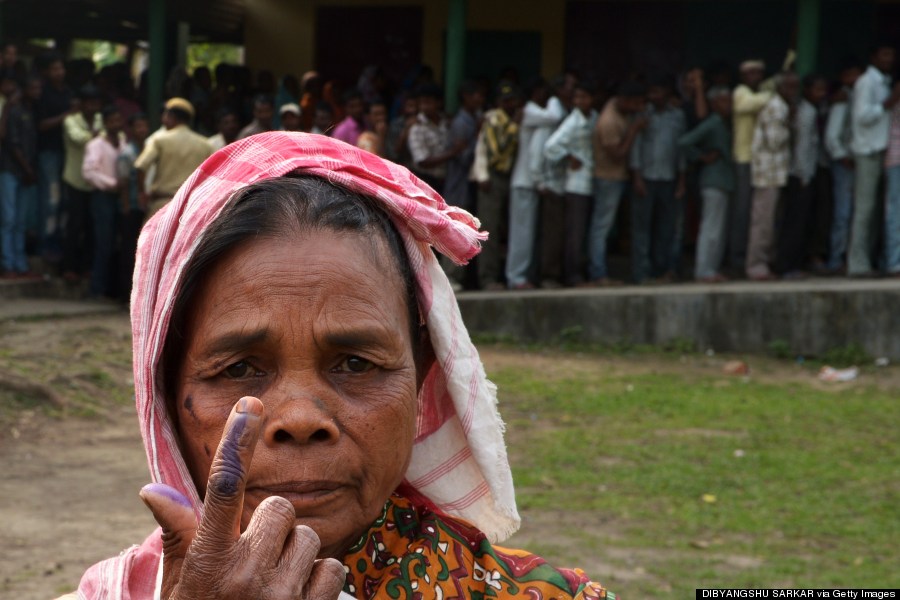 (DIBYANGSHU SARKAR/AFP/Getty Images)
2. A girl splashes water on an elephant ahead of the Songkran Festival for Thai New Year in Ayutthaya province, April 9, 2014.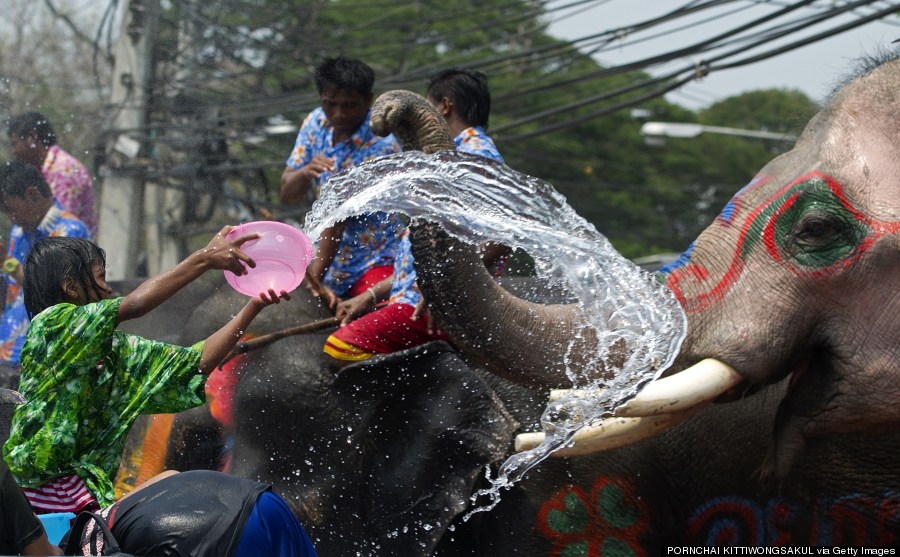 (PORNCHAI KITTIWONGSAKUL/AFP/Getty Images)
3. Children play in the mosque at PK12, the last checkpoint at the exit of the town, in the capital of the Central African Republic, Bangui, April 10, 2014. (AP Photo/Jerome Delay)
4. In Japan, a 'Mikoshi' is paraded through the streets during Kanamara Matsuri (Festival of the Steel Phallus) in Kawasaki, April 6, 2014.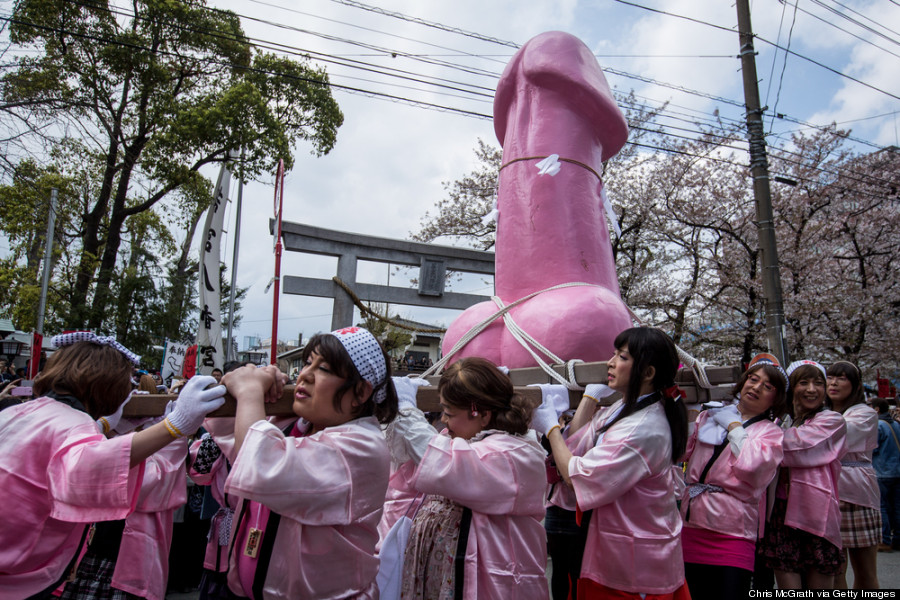 (Chris McGrath/Getty Images)
5. Visitors to the Holi Festival of Colors throw colored powders in the air in Barcelona, Spain, April 6, 2014. (AP Photo/Manu Fernandez)
6. A worker carries a ballot box at an election commission office in Herat, Afghanistan, April 6, 2014.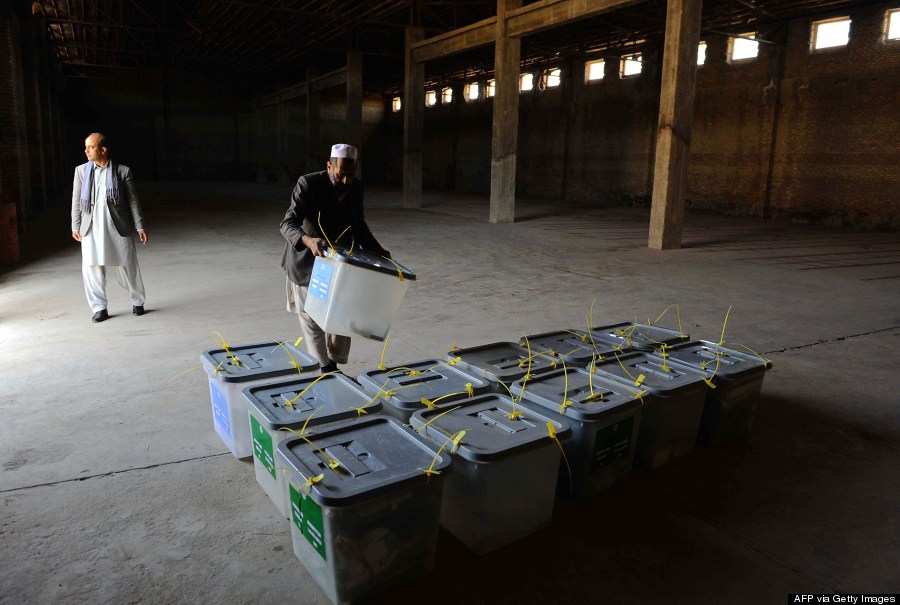 (Aref Karimi/AFP/Getty Images)
7. Performers take part in a public ceremony to mark the 20th anniversary of the Rwandan genocide, at Amahoro stadium in Kigali, April 7, 2014. (AP Photo/Ben Curtis)
8. Supporters of pro-Russia demonstrators sit behind barbed wire in Donetsk, April 9, 2014.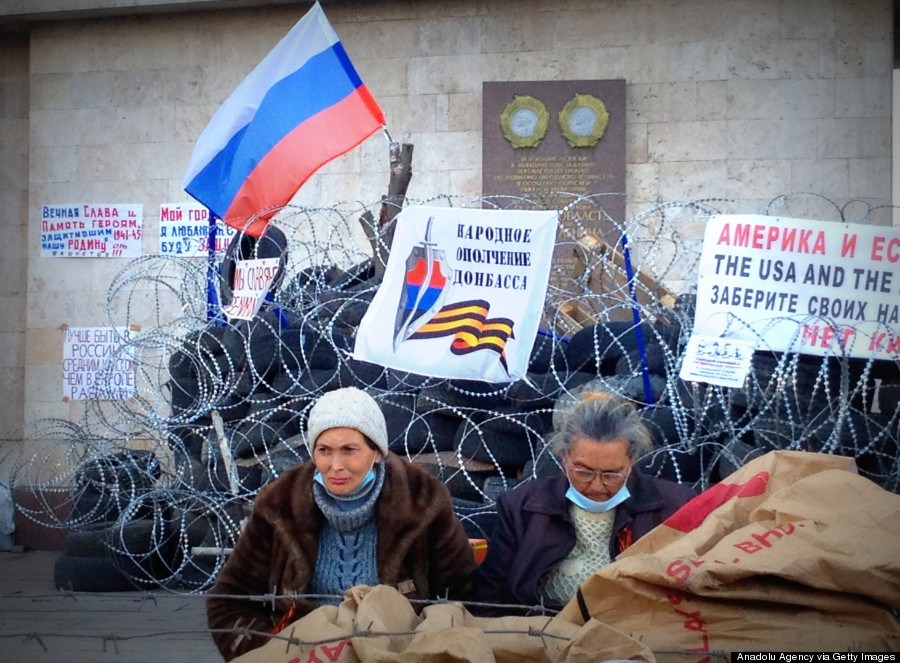 (Viktoriya Isenko/Anadolu Agency/Getty Images)
9. An iguana hangs from the uniform of a soldier at a military base in Monterrey, Mexico, April 8, 2014.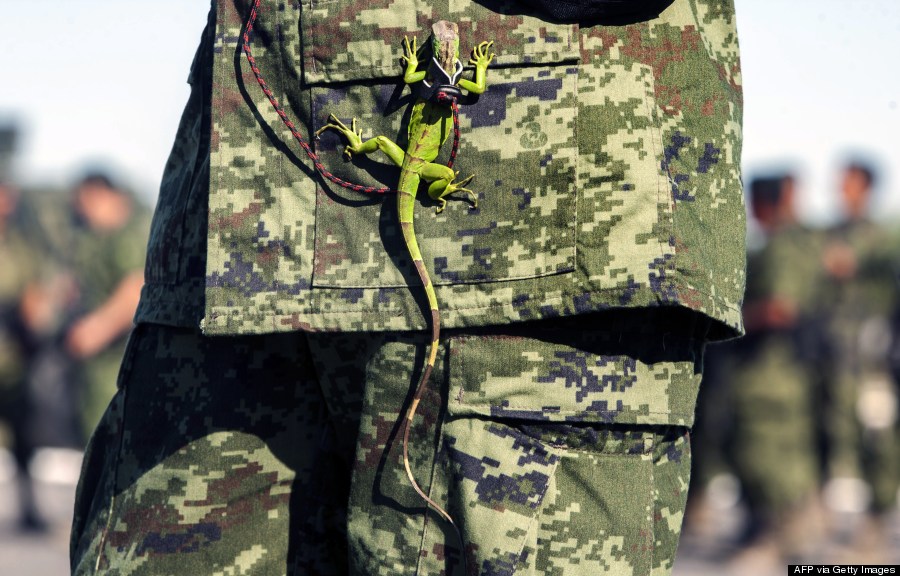 (Julio Cesar Aguilar/AFP/Getty Images)
10.Taiwanese student protesters cheer after ending their occupation of parliament in Taipei, April 10, 2014. (AP Photo/Chiang Ying-ying)