The frowning feline knocked it out of the park when she arrived on the red carpet at the 2014 MTV Awards in what we can only assume is a piece from Vivienne Westwood's new cat-inspired collection. And we have to say, there was something different about her. Perhaps the grumpy gal was even feeling a bit ... "Happy"?
Grumpy Cat finished off the look with pretty much nothing else besides her famous scowl. After all, she's a cat.
We're not saying that the cat wore it better than Mr. Williams. But we're not not saying it, either. See it for yourself below!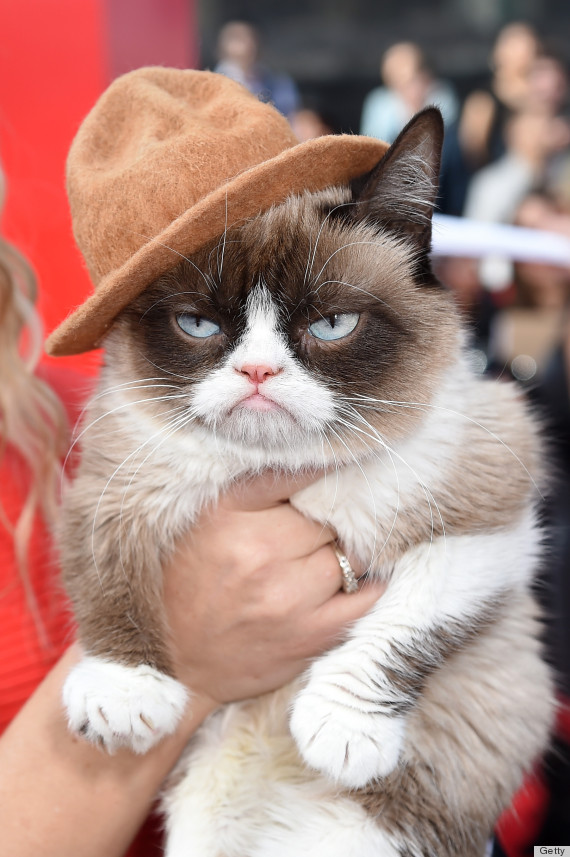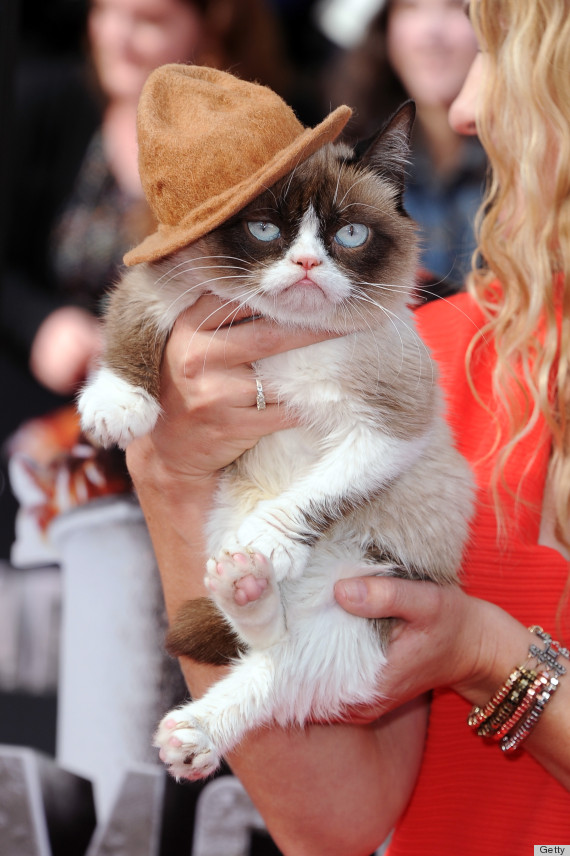 BEFORE YOU GO
PHOTO GALLERY
MTV Movie Awards 2014 Red Carpet