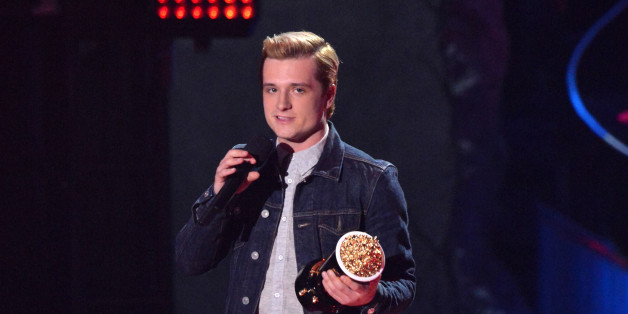 "The Hunger Games: Catching Fire" won Movie of the Year during Sunday's MTV Movie Awards. Stars Josh Hutcherson and Sam Claflin accepted the award, and Hutcherson used the win to pay tribute to Philip Seymour Hoffman. The Oscar-winning actor, who died in February, played Plutarch Heavensbee in "The Hunger Games: Catching Fire" and the forthcoming, two-part "Hunger Games" finale, "Mockingjay."
The Hoffman portion of Hutcherson's speech is transcribed below:
I know that if Philip were here, he would really think this is really cool. To have him in our movies was one of the coolest things in the world. He's one of the actors I've looked up to my entire life. We think about him every day on set. Wherever he is, this definitely goes out to him as well.
BEFORE YOU GO
PHOTO GALLERY
MTV Movie Awards 2014 Red Carpet