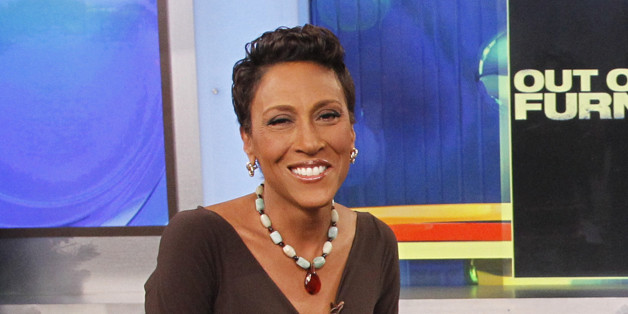 Robin Roberts recently opened up about some of the reactions she got when she came out as gay.
The "Good Morning America" co-host made headlines when she came out in a Facebook post last December, and subsequently talked about her longtime girlfriend Amber on air. Roberts also shared a photo of the two of them with family members at her niece's wedding.
In a new interview with Good Housekeeping, Roberts said she was overjoyed by many of the responses, but that there was also some criticism from people who asked why she hadn't disclosed her 10-year-old relationship with her girlfriend earlier.
To those critics, Roberts had this to say: "News flash: Some people like their anonymity. This is what's right for me."
She continued,
"Love is love, and I'm grateful to have that. Sometimes there's a stigma attached to how people view you if you're living a certain way. But I don't care — you gotta live your life. You gotta find what happiness is and what it means for you, and you can't get caught up in what someone is saying about you on Twitter. You don't go through a year like I did to not be happy and not make your own choices."
BEFORE YOU GO
PHOTO GALLERY
Robin Roberts Style Evolution