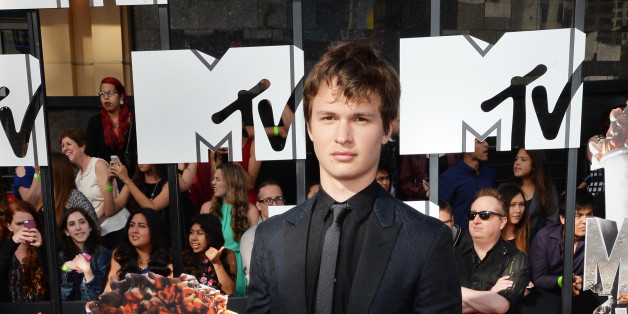 Maybe Saoirse Ronan wasn't kidding when she suggested that "everyone" had auditioned for "Star Wars: Episode VII." Before Sunday night's MTV Movie Awards, both Ansel Elgort and Beau Mirchoff admitted to speaking with the "Star Wars" production team about potential roles.
"I think they told me, 'No, you're not in it,'" Elgort, who stars in "The Fault in Our Stars," said about "Episode VII" when asked if his "Star Wars" audition was a success.
Mirchoff, star of the MTV series "Awkward," said he also auditioned for a part, but had not heard back yet one way or another about whether he was cast.
"I mean, everybody's going in on this project. They're trying to figure out what they want," Michael B. Jordan, another star who auditioned, said last year. Thus far, that has been the tricky part: As of now, the only confirmed role in "Star Wars: Episode VII" is R2D2. It's also rumored that Chewbacca actor Peter Mayhew and original cast members Harrison Ford, Carrie Fisher and Mark Hamill will appear in the J.J. Abrams film.
Watch the MTV video below for the comments made by Elgort and Mirchoff.
BEFORE YOU GO
PHOTO GALLERY
Celebrity News & Photos