Remember the Coen brothers' iconic 1996 dark comedy "Fargo"? Of course you do. The film has inspired a 10-episode-long FX series of the same name, but heck, don't ya go jumpin' to conclusions now. This isn't just another one of those movie remakes or sequels -- it's so much more.
"Fargo," which premieres on FX on April 15, is a completely different story with all new characters that merely borrows the setting and the mood of the Coen brothers' classic. Noah Hawley, who produced and wrote all 10 episodes, told HuffPost TV at the FX Upfront last week that the film and the series are different in every way "except the important ways." Hawley said, "If I'm lucky, you have the same feeling watching [the series] that you have watching the movie."
HuffPost TV chatted up the new "Fargo" cast to learn more about their Minnesota characters and what to expect of this new type of anthology series.
Martin Freeman - Lester Nygaard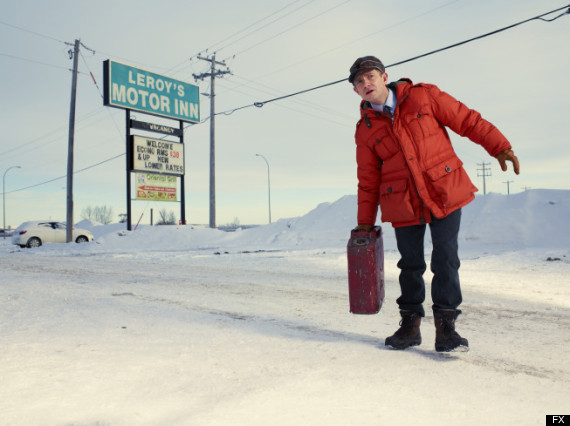 What is the biggest difference between the film and series?
It's a different thing, it's different characters. Same world, of course, using that as a jumping off point. I love that film, I love [the Coen brothers'] films, but this wasn't their film. It was our film. I think, and I hope, at some point during the first episode you stop thinking about the 1996 film and just enjoy this for what it is. The comparisons are obvious, but we're not going to better [than] "Fargo." We're not going to do a better job of that 1996 film.
Did you rewatch the film before making this?
I can honestly say from the time I got the job I said, "What I'm not gonna do is watch 'Fargo' again," because I didn't want to be influenced by it. It's not the same thing. The nearest thing to it -- there's a character who's the nearest to my character, but different name, different guy, but with certain similarities. No one needs a bad Bill Macy impression from me or anybody else. I was just playing my own thing.
Since it's an anthology series, was shooting it similar to shooting a movie?
It felt very filmic, and I think it looks very filmic, but so is the best telly now. I think everyone's kind of acknowledged the last five or six years, the best telly competes with the best of anything. And the best of American TV is pretty fucking good. I'm hoping that this joins that.
Allison Tolman - Molly Solverson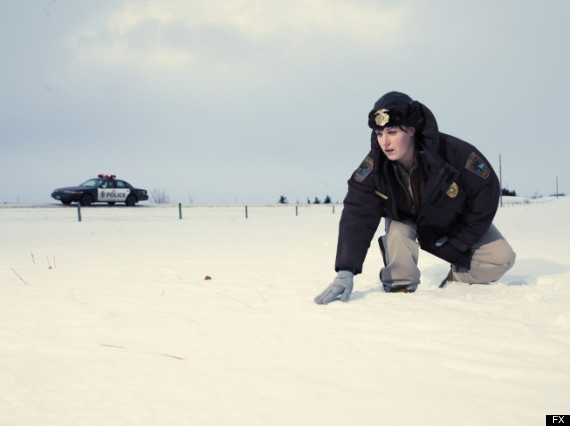 Who do you play in the series?
My character's Molly. She's sort of a young, ambitious deputy in this little small town, sort of surrounded by, not just by men, but kind of inept men. She's sort of always the smartest person in the room and is always swimming upstream all the time to get anything done in her day to day life.
Did you rewatch the film before shooting the series?
I didn't. I waited until I was about five weeks in to watch it again. I didn't want to psych myself out too much and do a Frances McDormand impression.
Do you think people will compare your character to McDormand's Margie?
Absolutely. I think that's totally a fair comparison to make. Once you're just a few episodes in though, you'll see the difference between the two and when [Noah Hawley is] drawing parallels between Margie and Molly, they're really deliberate parallels that remind you of Margie on purpose. But for the most part, they're really different women.
Billy Bob Thornton - Lorne Malvo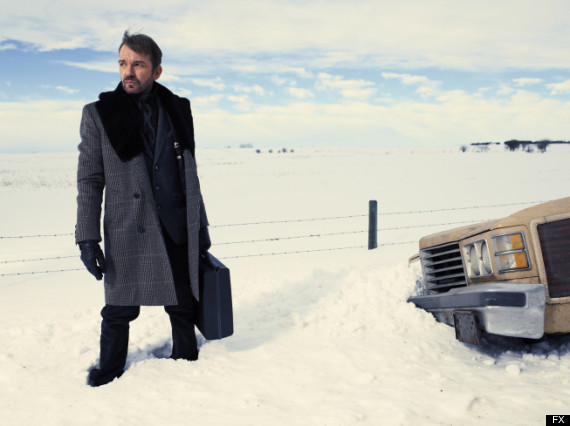 Did you rewatch the film before shooting the series?
No, I purposely didn't. Any time you go to do something that's either completely or loosely based on something, you kind of don't want to start imitating anything. You don't want to pick up habits. My character's a brand new guy, I just wanted it to be completely its own thing.
Colin Hanks - Gus Grimley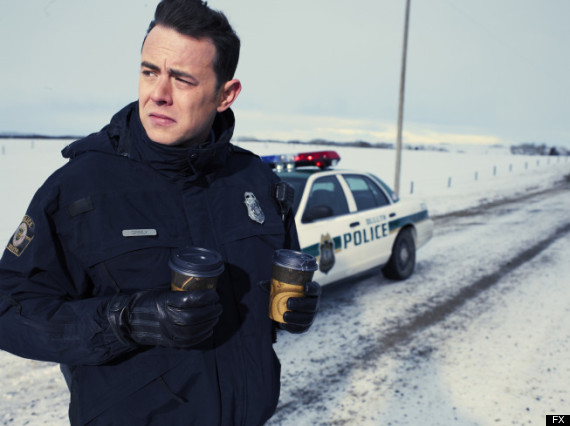 The series has been described as a 10-hour movie. How was it different s from filming an actual movie?
In a strange way, the only thing that's different is the amount of work that you do is 10 times more. You're gone for about five months, and I've shot movies that take about five months to make, so the pace is a lot slower. When you're doing a TV show and there's 10 hours worth, there's more pages that you gotta do each day, it's much more of a grind.
Would you say the series is a good one to binge-watch since it follows more of a film arch?
Yeah, I think so. I mean we don't necessarily play with the normal conventions of television. A lot of times in a pilot episode you gotta meet the first 10, 15 characters in the first 10 pages. In this one, my first scene in the pilot isn't until the 40th minute of the show. So we do things that don't get resolved within an hour and it just sort of plays out. If you watch live, I think it's fun and adds an element of excitement, but if you binge-watch it I'm sure it would be pretty good too. It's whatever your fancy is.
"Fargo" premieres Tuesday, April 15, at 10 p.m. EDT on FX.
BEFORE YOU GO
PHOTO GALLERY
FX's "Fargo"