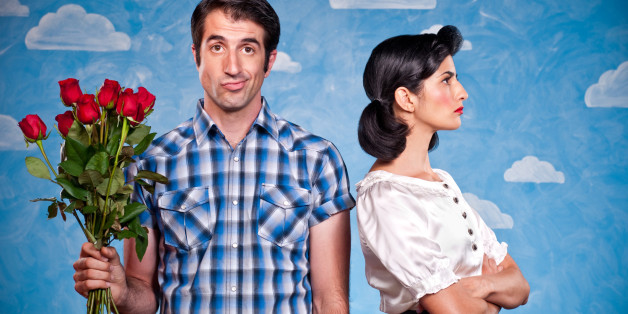 You did it! You've weeded through seemingly thousands of questionable online dating profiles (we're looking at you, hairy man riding a unicorn on Tinder) and found the one person you're willing to date!
He could be The One -- or at least the one you're willing to share a really awkward first date with. But your expectations for that date versus the reality of it can be very different, particularly after a really long dry spell. Don't give up hope -- but also don't say we didn't warn you.
Before the date, you text a friend.
Expectation: "I need you to be on alert in case this guy is an ax murderer and we need to enact the escape plan," you say.

Reality: You accidentally send the text to your date, thereby casting an awkward cloud over the whole evening.

Whatever, you're already over it. Time to meet this dude.
Expectation: You walk in and all heads turn in the place, including your date's.

Reality: You epically eat shit because you're graceful like that.

You lock eyes with your date.
Expectation: Oh, hello.

Reality: He's a little...intense.

Time for dinner!
Expectation: You suggest going to that ramen place known for bringing the heat -- and you slurp down those spicy noodles like a pro.

Reality: You are not a pro.

Dinnertime small talk.
Expectation: The conversation is titillating -- and you never once mention your ex.

Reality: You mention your ex.

Yikes, let's move on. What's the chemistry like between you and this new guy?
Expectation: Off the charts. We're talking Gosling-McAdams levels here.

Reality: You're firmly at Erin Andrews-50 Cent levels of chemistry -- and our fingers are crossed that you're the Erin and not the Fiddy in this scenario.

Maybe you need to try a little harder. Time to deploy that come-hither look that used to bring all the boys to the yard way back when.
Expectation: Boom.

Reality: Yeah, no. You need to stop that immediately.

On a whim, your date suggests you guys go dancing.
Expectation: You've got this. You love dancing -- and you look effortlessly cool as always.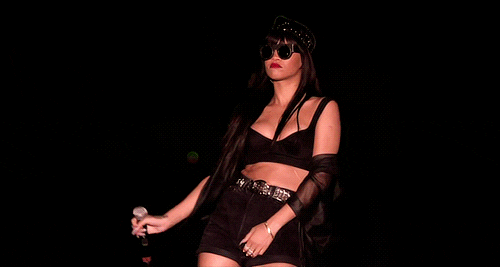 Reality: Eh, not so much.

You're utterly spent. You dial it back and suggest getting some coffee. You're about to fall asleep and it's only 10 p.m.
Expectation: The barista adds little steamed milk hearts to you and your dates' lattes so clearly, it must be love.

Reality: It's too late for coffee to save you. Look at you, you fell asleep in the Uber.

The end of the date.
Expectation: You walk up to your door and make out on the doorstep because the chemistry is like woah.

Reality: You awkwardly hug for two unbearable seconds and even that is too long. Kill. Me. Now.

Dating: never again.
Keep in touch! Check out HuffPost Divorce on Facebook and Twitter. Sign up for our newsletter here.
BEFORE YOU GO
PHOTO GALLERY
The Worst (Best) Break Up Letters Of All Time