Clifford Asness, the co-founder of investment firm AQR Capital Management, joined Bloomberg TV's Stephanie Ruhle on "Market Makers" Tuesday morning to explain why he's not worried about political turmoil in Ukraine.
In doing so, he dug himself in quite the hole, and then continued to dig and dig and dig. While discussing complicated quantitative investment strategies, Asness actually said the following. On air. To the host. In front of rolling cameras: "You're giving me that look that I get when I talk to women about quant stuff."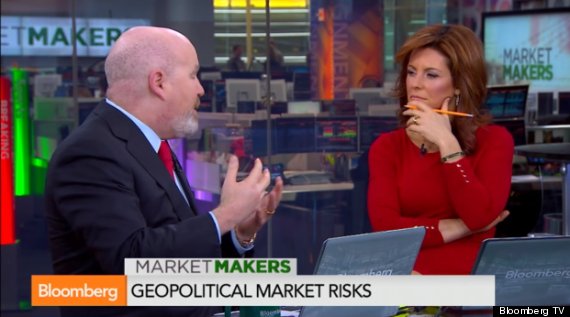 Ruhle -- who is the managing editor of Bloomberg's television arm and the person credited with identifying the trader behind JPMorgan Chase's multi-billion dollar "London Whale" scandal -- stopped him cold.
"Oh, really? Are you hitting me with a sexist line right there? Let's just have a time out right there," she said, teeing her hands like so: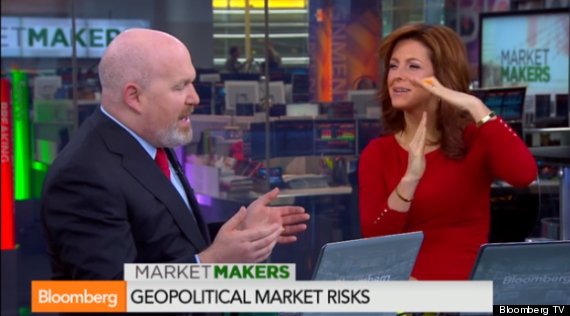 "I didn't mean that," he quickly replied. "I was making fun of my own success in college." She's not buying it: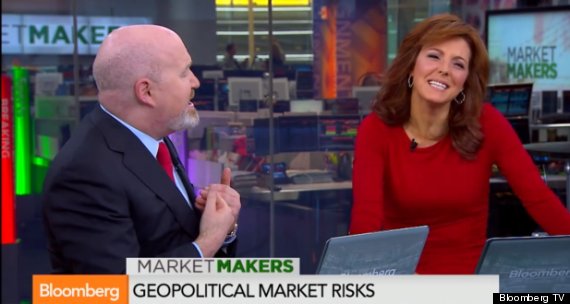 "Sorry, 'This is how it rolls when I talk to women about quant stuff'?" she said, mockingly paraphrasing his remark. "I mean seriously, I'm, like, ringing a foul ball bell."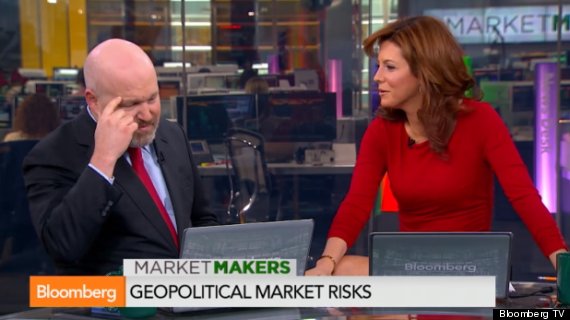 "Two minutes in, and I'm getting sexist by accident," Asness said, backtracking on his comment. "Just to be clear, that was me making fun of myself in college."
AQR did not immediately respond to a request for comment by the The Huffington Post, and it's unclear whether Asness believes women are less capable of grasping his sophisticated investment strategies, or if it was simply an on-air slip.
But his comment underscores an industry culture rife with gender bias -- even though studies have shown that women are probably better investors. A report published in December 2013 by consulting firm Rothstein Kass found that hedge funds managed by women outperformed those headed by men.
Nevertheless, women surveyed for the study said they were undervalued intellectually and overwhelmingly agreed that being a woman in the alternative investment industry -- a blanket term that includes hedge funds -- "impacts my ability to do business."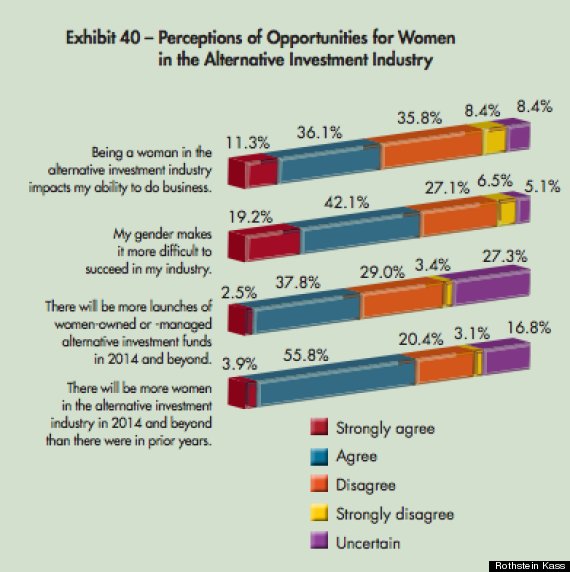 "Women just aren't taken seriously and if you somehow make it into one of these places on your credentials, you are relegated to tasks no one wants to do," said one respondent quoted in the study. "Typically, I see women only in a marketing role, which reinforces the stereotype of marketing 'girls.'"
So perhaps the look women are giving Asness when he talks about "quant stuff" is just what's necessary to see through the haze of condescension around them.
UPDATE: Wednesday, 4:39 p.m. --On Wednesday, Ruhle responded to the incident in a blog post published on The Daily Beast. "I happen to know Cliff, and the truth is he just made a dumb joke at a moment when his mouth and brain weren't connecting," she wrote. "Which means the relevant issue isn't the damage done, but the proper response." You can read her whole post here.
(h/t Business Insider)