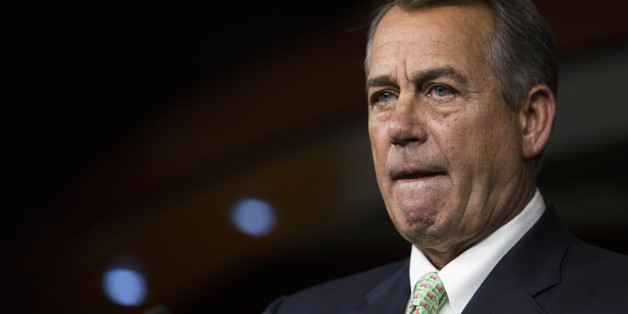 WASHINGTON -- As vote-counting continued in Afghanistan's presidential election, House Speaker John Boehner met yesterday with U.S. officials in Kabul and said the U.S. should maintain enough troops in the country to stabilize the government after more than a decade of conflict.
Boehner, R-West Chester, led a delegation of seven senior House Republicans. The group mingled with some of the American forces stationed in Afghanistan.
In a statement, Boehner said U.S. forces have "fought to bring peace and security to Afghanistan and to ensure it can never again be used as a safe haven for terrorists to attack the United States."
"Now, the Afghans are poised to elect a new government. We must honor the sacrifices of the Americans and Afghans who have given so much to reach this point and continue our work together."
Afghans voted this month for a new president to replace Hamid Karzai. Early returns indicate a close race between former Foreign Minister Abdullah Abdullah and former Finance Minister Ashraf Ghani Ahmadzai.
Boehner's delegation met yesterday with U.S. Ambassador James B. Cunningham and Marine Gen. Joseph F. Dunford, who commands U.S. forces in Afghanistan. More than 30,000 U.S. troops are in Afghanistan, and President Barack Obama has not decided whether any will remain there by next year.
Boehner was making his fourth trip to Afghanistan. He previously visited the country in 2007, 2009 and 2011.
jtorry@dispatch.com ___
BEFORE YOU GO
PHOTO GALLERY
John Boehner Cries