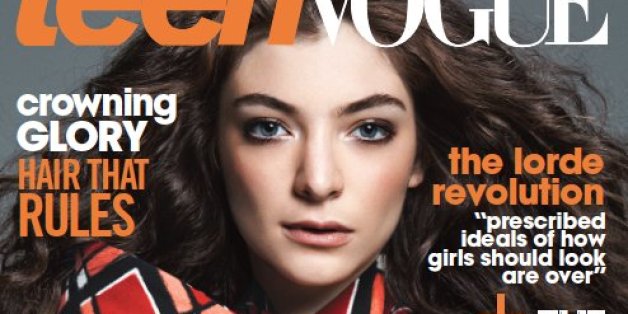 Whether it's leading the nominations with Imagine Dragons for next month's Billboard Music Awards, hitting the stage to slay a Nirvana cover at the Rock and Roll Hall of Fame induction or performing for the first time at Coachella, Lorde is having a very good month. So it only seems fitting that the "Royals" singer was chosen as the latest cover star to grace Teen Vogue's May issue.
The 17-year-old opened up to the magazine about growing up in the New Zealand suburbs, her early teen years and how life has changed since reaching success. Scroll down for highlights from the interview and head over to teenvogue.com for more.
On discovering Hilary Duff is a fan:
"This is the most insane thing that's ever happened to me. That's my childhood right there. Hilary Duff is a fan -- that freaks me out!"
On being herself:
"There are a lot of expectations in this industry about looking a certain way and having a certain kind of appeal. I am feminine, but I really love dressing in boys' clothes too. I guess that's why I get labeled as 'the grumpy girl,' because I don't play into that."
On growing up in New Zealand:
"I was friends with all the boys and kind of bratty, nerdy, and quiet. I was probably really obnoxious to hang out with."
On how her life has changed:
"Living in New Zealand, you don't get these experiences. I spent so much time in my room before. My life is so wild right now. For me to be able to do something I really enjoy and for that to get me out in the world -- to South America, to here, to London -- every day I kick myself, I'm so lucky."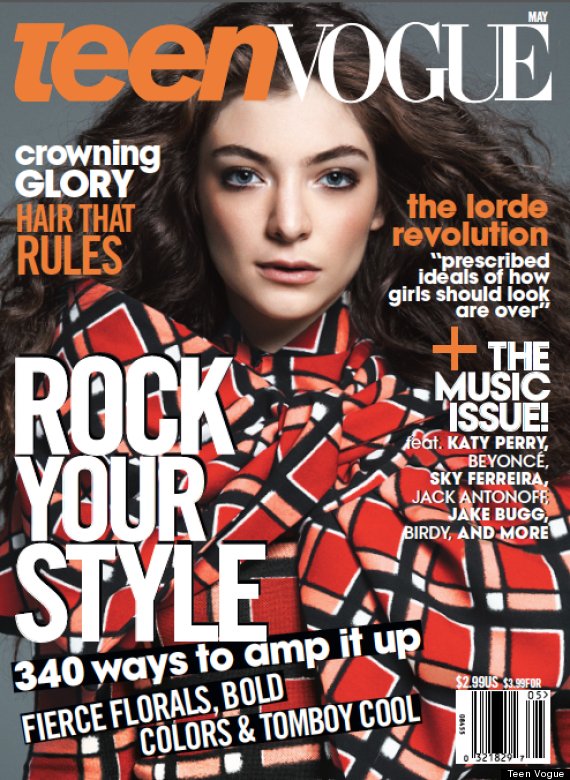 --
More stories from Teen Vogue:
BEFORE YOU GO