Pamela Anderson has finally come to her senses and is in the process of removing the barbed wire tattoo that wraps around her left bicep.
The 46-year-old actress got the armband inked back in 1995 specifically for the movie "Barbed Wire," telling the Los Angeles Times at the time, "The makeup people were going to paint this on my arm every day, but I had a tattoo artist just sketch it on me and I wore it around for a half a day to see how it looked. I decided I'd just go ahead and get it done. I love it. I think it's very feminine, for barbed wire."
Nineteen years later, it seems that Anderson has finally tired of the tattoo. The former "Baywatch" star was spotted at the MGM Grand Hotel and Casino in Las Vegas on April 12, and lo and behold, the tattoo is barely visible these days.
It's not the first time Anderson has regretted her ink. After she divorced Tommy Lee in 1998, the actress changed the tattoo on her ring finger to read "Mommy," instead of "Tommy."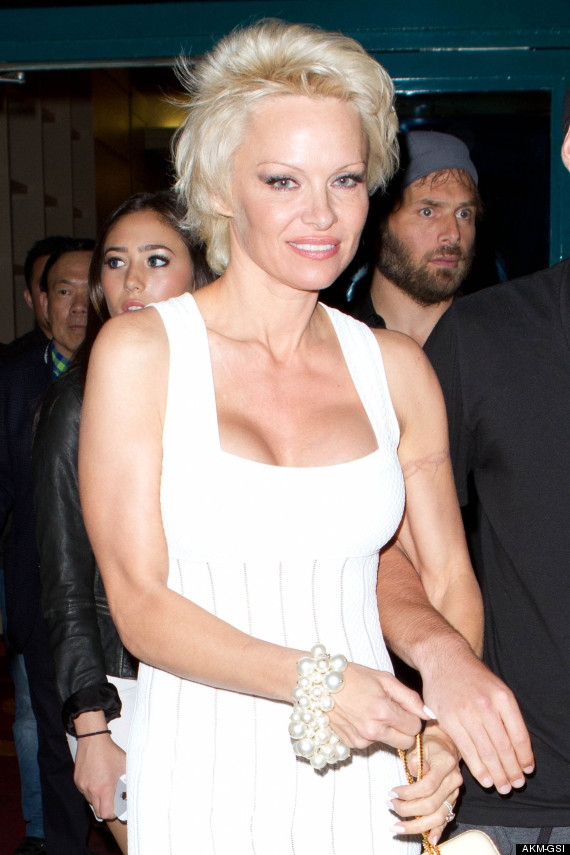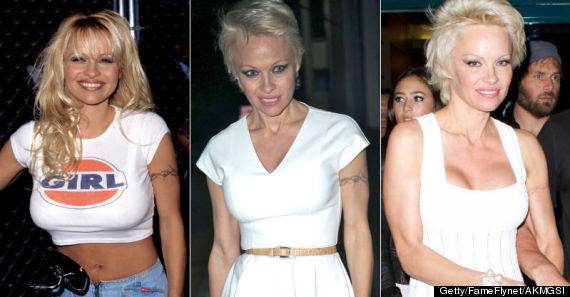 Pam Anderson in 1996; March 11, 2014; and April 12, 2014.
BEFORE YOU GO
PHOTO GALLERY
Celebrity Tats: From the Weird to the Bizarre