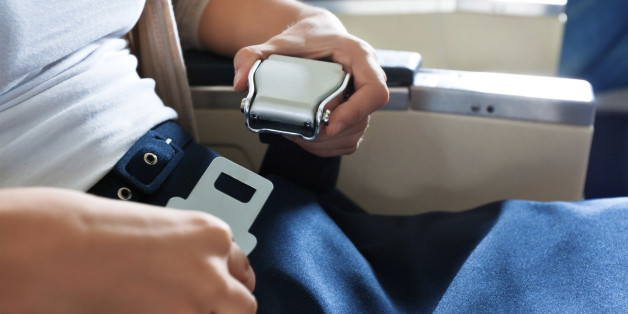 Last week, an Iranian man reluctantly boarded a plane in Sweden. The refugee was being forced to return to his native country, where his life would likely be in danger, even though he had a wife -- a Swedish resident -- and two young children in Östersund.
So, before the flight, Ghader Ghalamere's family and friends informed other passengers of his situation. Once aboard, the plane passengers banded together and refused to fasten their seat belts in a moving display of solidarity. The flight did not take off with Ghalamere aboard, the Independent reported.
According to local reports, though Ghalamere had a legal right to stay in the country through his marriage to a Swedish resident, he needed to secure permission while outside Sweden. He initially tried to do so by traveling to the Iranian Embassy in Norway to obtain a passport -- since he arrived in Sweden as a refugee without identification in 2007 -- but was denied. It was then that Sweden's Migration Board reviewed the Kurdish man's case and ordered his deportation to Iran.
But Ghalamere, who would face persecution for a crime he allegedly did not commit in Iran, could apparently not return to his birth country without putting his life in peril.
After the impromptu protest on April 10, Ghalamere was transported to migrant detention center in a nearby city. News of his plight quickly spread and a supporters started a Facebook group devoted to stopping Ghalamere's deportation. An online campaign was also launched to petition Sweden's Migration Board to reverse its decision to deport the father of two.
Ghalamere appears to be safe for the time being thanks to the plane passengers. He was released from the center on Tuesday, and must now submit a new application to the board to request a permit for permanent residency, Sveriges Radio reports.
"The Migration Board accepted to open a new case. I guess that the main reason was that the news spread on fundamentalist websites in Iran, pointing to Ghalamere as a terrorist who should be punished when coming back," Sanna Vestin, chairwoman of the Swedish Network of Refugee Support Groups, told Kurdish media group Rudaw.net. "After this, it is not possible for the Migration Board to assert that Ghalamere is of no actual interest to the Iran authorities."
BEFORE YOU GO
PHOTO GALLERY
Random Acts Of Kindness