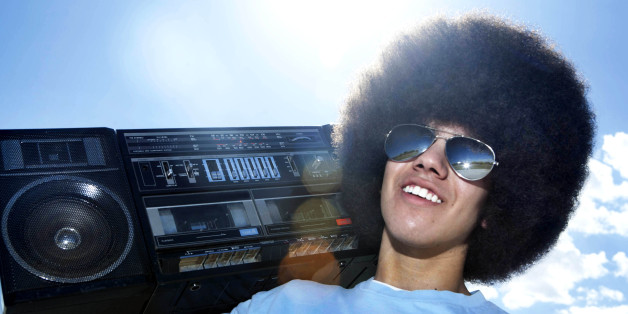 Now that the emotional roller coaster known as the polar vortex has finally thawed (freeing us up to panic about El Niño), we're more than ready to reconnect with our grills over an outdoor barbecue -- but what to play?
Not surprisingly, a guy in the state with an endless summer (looking at you, Hawaii) has it figured out. Roger Bong (yes, that's his real name) has blogged about the Aloha State's musical b-side, or what he calls Hawaiian rare groove music. He put together the below playlist for outdoor get-togethers and sunny, feel-good vibes.
The songs are so great, Bong says, because "you could have them on in the background and not notice, but at the same time, they'll somehow influence your mood." They came out of the '70s and '80s, before the DJ reigned over the night and Waikiki clubs booked 15-member bands. These are bands with horn sections and background singers, like Hawaii versions of Barry Manilow's "Copacabana" and the Bee Gees.
A great cookout soundtrack, according to Bong, has a "tropical feel to it, but it's also innocent, friendly and optimistic. I think all those, for me, tie into having a barbecue with your friends for the summer, when the weather's great and you're cruising."
What are you waiting for? Get outside and turn it up.
1. Summer, "Weekends" (1979)
2. Al Nobriga With Island Company, "Break Away (I'd Rather Be Sailing)" (1977)
3. Chucky Boy Chock And Oahu Brand, "Strumming Along" (1979)
4. Tender Leaf, "Countrieside Beauty" (1982)
5. Olomana, "Sunny Days" (1980)
Or stream the whole mix here.
BEFORE YOU GO
PHOTO GALLERY
Vintage Travel Posters