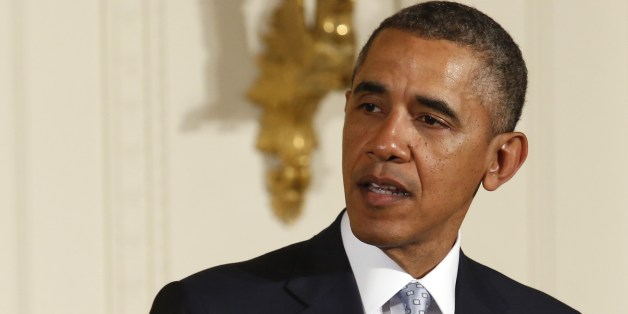 There's no doubt that demographics are changing in America. Neighborhoods all over the country are gentrifying and the average American is no longer blonde-haired and blue-eyed. And a new study conducted by the Pew Research Center explores Americans' feeling about the country's changing tapestry, and how perception of race has changed -- even when it comes to the commander-in-chief.
In a study entitled "The Next America," the research center took an in-depth look at two major demographic changes taking place in America -- part of the population becoming majority non-white while the other portion is aging -- and how they are creating a major gap in political ideology.
Research shows that by 2060 white people will no longer be a majority, representing roughly 43 percent of the population. And the increase in interracial marriages not only directly affects the number of bi-racial babies being born, but also has an affect on our perception of ethnicity, particular with respect to the offspring of bi-racial couples.
President Obama himself is a product of an interracial relationship, and the poll found that the majority of Americans don't see him as black. Years ago, the "one-drop rule" would have classified the commander-in-chief as black, but according to the study's findings, 52 percent of Americans consider Obama mixed-race.
Both white and Hispanic respondents primarily used this classification, with 53 percent of white participants and 61 percent of Hispanic participants saying they considered the president mixed-race. However, 55 percent of black respondents said they considered Obama black, with only 34 percent saying they considered him mixed-race.
To see the full Pew Research Center study, click here.