Don't cry, Sijia. Your friend may be gone, but zoo keepers have built something special for you.
After a giant panda was separated from her panda pal, who was sent to another zoo in China, staff at Yunnan Safari Park decided to spruce up the depressed bear's habitat by constructing an amusement park, NBC News reported.
On Monday, park workers added several play things and luxury items to the panda's dwelling -- from a wooden playground with parallel bars and a swing to a plasma TV.
(Story continues below)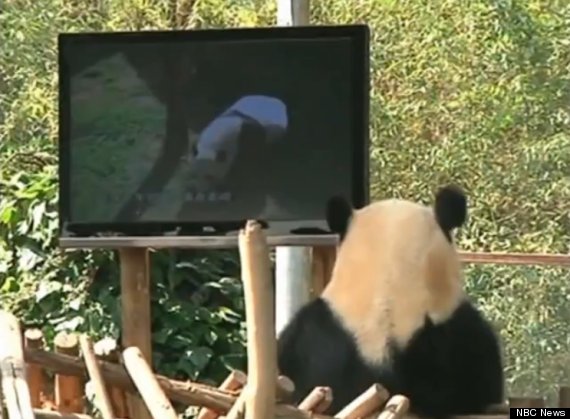 Zoo officials hoped that Sijia would feel less lonely if she could see other pandas on the digital screen. They also placed a life-sized fake panda in the enclosure to keep Sijia company, China News Service notes.
Sijia had lived with female panda Meixi since June 2008 until she was moved to another wildlife park in southwest China on March 31. After Meixi was moved, Sijia reportedly showed signs of depression. So zoo workers decided to intervene to try and lift the bear's spirits.
The personal amusement park seems to have done the trick. After the items were installed, staff noticed a change in Sijia's behavior: she appeared more cheerful and no longer moped around her den, ITN News reported.
Now that Sijia has perked up, zoo workers plan to introduce another panda into the habitat.
BEFORE YOU GO
PHOTO GALLERY
Panda Overload!