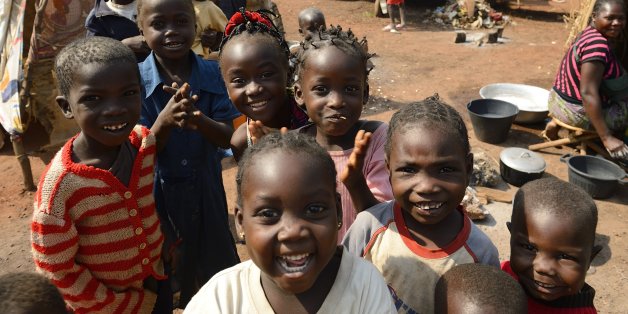 Tax Day has come and gone, and some of your pockets may feel a little lighter as a result. But before you lament your shrunken bank account, remember this: A good portion of your tax dollars is being spent to help the people who need it most.
Your tax contribution, for instance, funds domestic safety net programs that provide assistance to the elderly and the poor; it also funds education initiatives and helps veterans get back on their feet.
And according to a handy tax calculator created by ONE Campaign, an international nonprofit that fights extreme poverty and preventable disease, your tax dollars are also being used to save lives around the world.
Only a small percentage of your tax contribution -- about 1 percent -- goes to foreign aid, but ONE executive director Tom Hart says the money still has a tremendous impact on communities around the globe. It provides funding for life-saving treatments and care, for example.
"There is a common misconception that a large chunk of American tax dollars are spent overseas," Hart told Mashable. "When you boil it down, the average American only spends about $84 dollars per year in the fight against extreme poverty [globally]. That $84 -- what we might spend on dinner and a movie -- can purchase 211 days of HIV treatment, 48 life-saving vaccines or eight bed nets to protect against malaria."
So, just how are tax dollars being spent? Calculate it here: