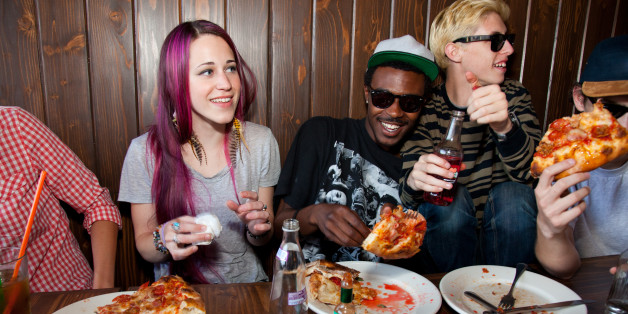 Remember when you were a teenager and you hung out at the mall all the time? The teenage landscape looks very different these days. Teens are over the mall and they're into restaurants.
A study by Piper Jaffray released on April 8 reveals that teens are now spending more on food than they are on clothing. It's the first time that food has trumped fashion since the study started. Since spending on food occurs less by e-commerce and more in person, most food expenditures necessarily take place at food establishments -- hence the rise of restaurants and the fall of the mall.
In 2014, American teens visited the mall an average of 29 times per year, down from 38 times in 2007. "Quietly, the restaurant has displaced the mall as the socially acceptable place to hangout for teenagers in America," Quartz says.
Starbucks is the favorite restaurant brand, followed by McDonald's, Chipotle, Olive Garden and Taco Bell. Food brands from Pizza Hut to Budweiser are putting great energy into reaching millennials these days. It looks like they should expand their target audience to include teens. With its new fried chicken corsage, KFC seems to be ahead of the game. Will other restaurants follow?
Want to read more from HuffPost Taste? Follow us on Twitter, Facebook, Pinterest and Tumblr.
BEFORE YOU GO
PHOTO GALLERY
21 Food Times You Knew You Were A Teenager