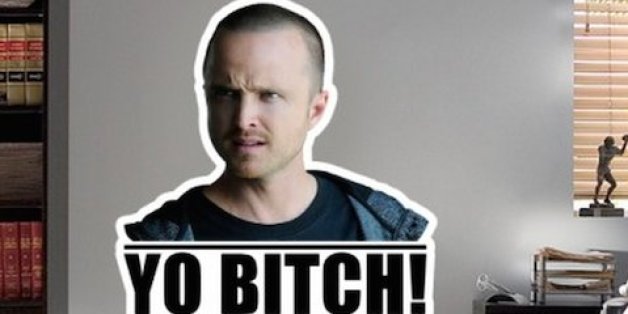 It's no secret that TV fans can be a bit obsessive. They DVR episodes so they can watch them multiple times, create Youtube videos dedicated to couples we ship in a series, and most definitely own merchandise related to their top shows.
But, if you're a true fan, phoning it in with a dingy t-shirt or $10 magnet just isn't enough to adequately profess your love for zombies, dragons and meth lords. It's time to take it up a notch, and we're here to help.
For your enjoyment, here are some examples of the weirdest TV merchandise you can buy: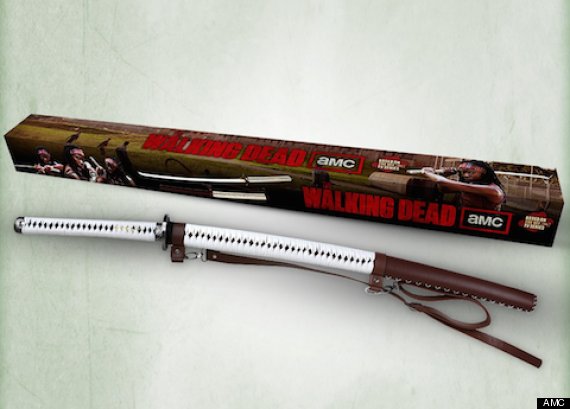 "The Walking Dead" Replica Katana Sword - $249.99
A Rick Grimes bobble head? Psshh. That's child's play. Everyone knows Michonne is the best character on "The Walking Dead" (besides Daryl, of course) and now, you can hack away at zombies with her katana sword. "Assembled with traditional Japanese sword making techniques," it comes with a custom sword stand and a certificate of authenticity, lest anyone claim you got a fake replica of a zombie sword.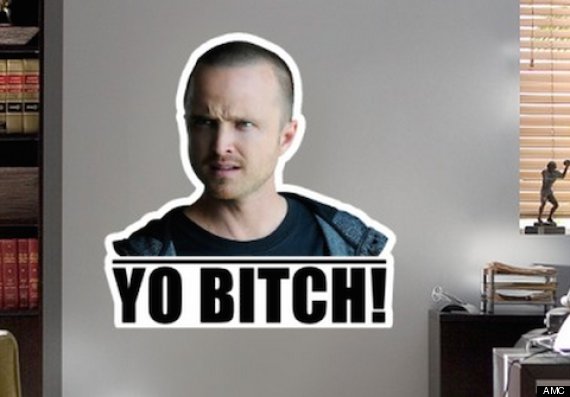 "Breaking Bad" Yo Bitch! Fathead - $79.99
We'll never truly be able to say goodbye to Jesse Pinkman, but now, we don't have to. This three-foot fathead will hang perfectly on your wall and cheerfully welcome you home every day. Just staring at his sweet swearing mug takes away some of the pain caused by the final episode of "Breaking Bad."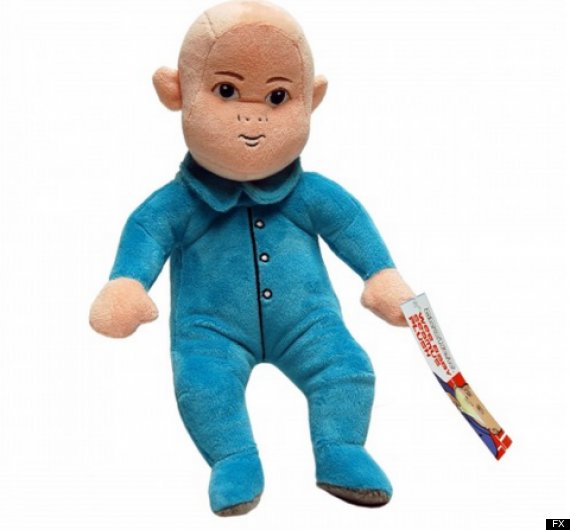 "Archer" Baby Seamus Doll - $19.99
Okay, so this one creeps us out a bit, but, hey, to each his own. The wee baby Seamus is a favorite running bit on the show "Archer" and this little guy comes complete with an "Archer" tattoo. (By the way, FX also has Dicky and Seamus tattoos for sale.)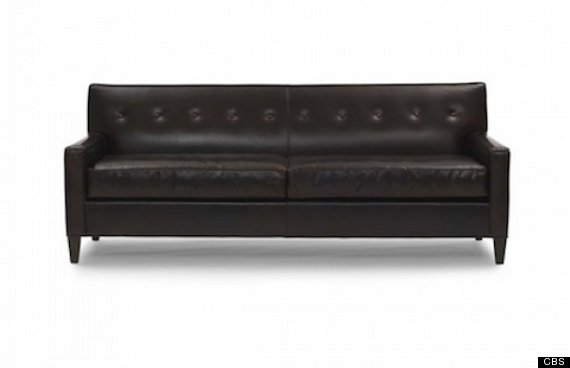 "The Good Wife" Will's Leather Sofa - $4,275
Serious fans of "The Good Wife" can now have a prop from their set sit comfortably in their living room. Mitchell Gold + Bob Williams teamed up with "The Good Wife" for a collection of outrageously priced furniture that reminds us of the acclaimed CBS show.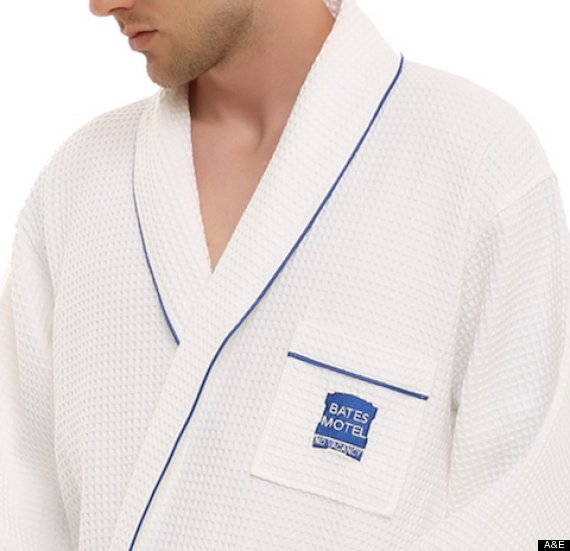 "Bates Motel" Robe - $31.60
Forget band tees and goth gear, Hot Topic is branching out into the world of dramatic television. The store has teamed up "Bates Motel" to offer fans of the show tie-in merchandise. Because nothing says psychotic killer like a plush terry-cloth bathrobe.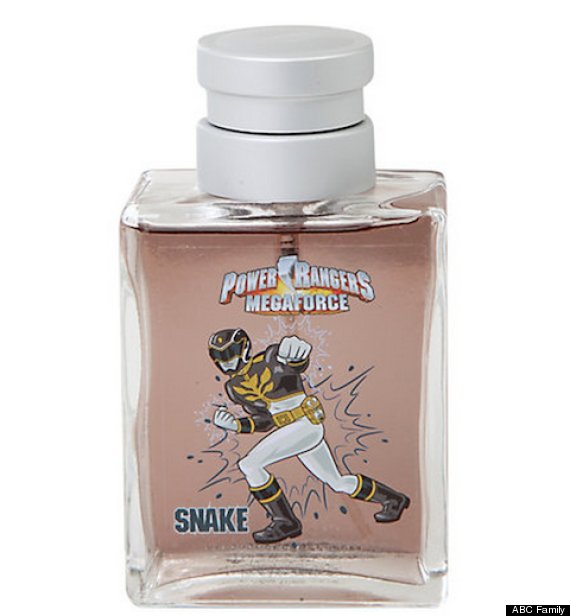 "Power Rangers" Megaforce Snake Men's Fragrance -- $9.19
Speaking of Hot Topic, they had another brilliant idea and created a "Power Rangers" perfume. They must've guessed what we've all been wondering -- how do the Mighty Morphin stay smelling fresh after defeating the forces of evil? -- so they've given us a "Snake-inspired" men's fragrance.
"The Big Bang Theory" Clue - $39.95
We love pop culture-related board games, and apparently Clue loves "The Big Bang Theory." Fans of the show can add this gem to their arsenal of geek gear, but it's not your normal game of Clue. There's no murder in this version, instead, players have to figure out who has "done something to betray Sheldon."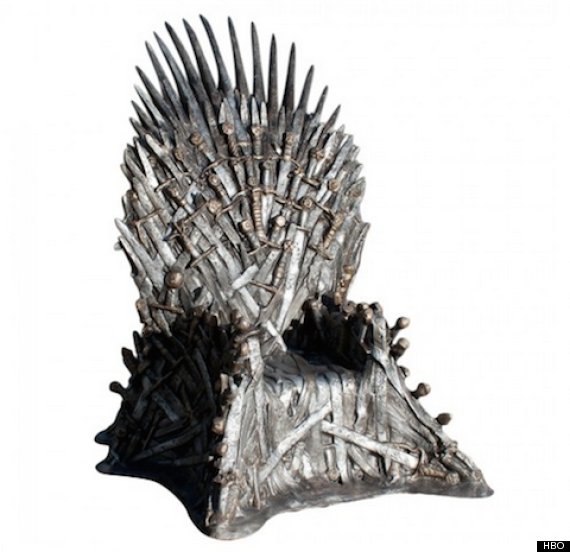 "Game of Thrones" Life Size Replica Iron Throne -- $30,000
It's impossible to talk about obsessing over TV shows and strange TV merchandise without mentioning "Game of Thrones" at least once. You can't buy a dragon on eBay (yet!), but for $30,000, you can sit on the Iron Throne. It may be a tad on the expensive side, but it's worth it! Just make sure it doesn't clash with your "Good Wife" furniture collection.
For more weird merchandise, head here.
BEFORE YOU GO
PHOTO GALLERY
'Game Of Thrones' Season 4