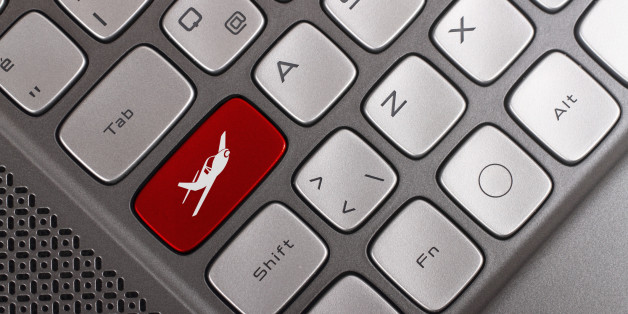 So you can book your flight, your hotel, your rental car and any combination necessary to get your trip rolling on the various travel websites out there, but you may not have realized one key mode of transportation that has been so rudely left out: Amtrak.
When you're using the big name booking websites that are the one-stop shops for planning your getaways, train travel, specifically Amtrak, was never an option here in the U.S. Until now, that is.
CheapAir.com has become the very first U.S. travel site to include the ability to book Amtrak and flights in the same place. The ability to view and book plane tickets, train tickets or both, all in one spot, will make your next trip-planning party oh so seamless. There's no need to cross reference multiple sites and match up time tables because CheapAir.com makes the multi-modes of transportation combinations as simple and affordable as can be.
CEO of CheapAir.com, Jeff Klee, said it best saying, "We're big proponents of air travel, but sometimes it's just better to roll than fly," and we couldn't agree more. Most of the East Coast -- which is where the service will be first available on the three most popular Amtrak routes -- New York and Boston; New York and Washington D.C.; and Boston and Washington D.C. -- is easily accessible by Amtrak train. As demand increases for other destinations, additional routes will be added across the country.
Although we couldn't be more pleased with this new development, we are still scratching our heads thinking how this was not an option until now.
See how simple it is?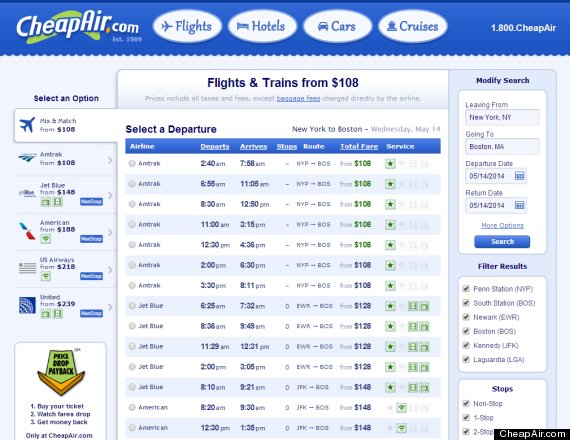 ... Seriously, they are doing all the hard work for you.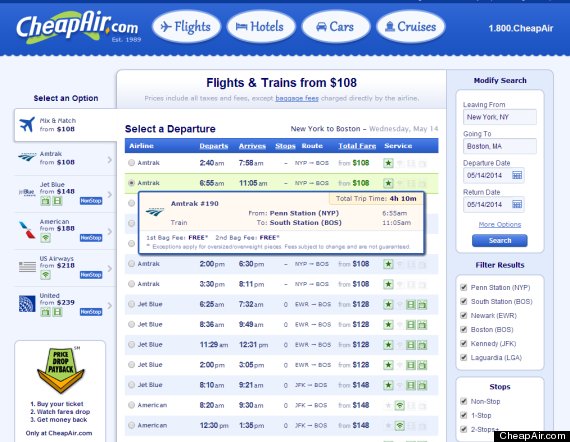 And just like that, you're on your way.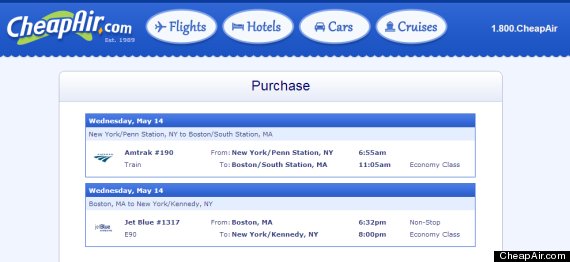 BEFORE YOU GO
PHOTO GALLERY
No-Airplane Getaways