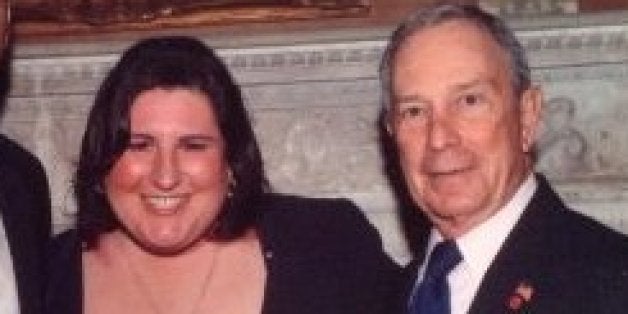 A one-time New York City mayoral candidate who claimed to have close ties with former Mayor Michael Bloomberg was detained after being caught acting suspiciously outside his corporate offices.
Security officers had apparently been anticipating a visit from Berkowitz after she posted three separate tweets expressing her excitement to see her "close friend" Michael Bloomberg.
Earlier this week, she even attempted to contact Dan Doctoroff, CEO of Bloomberg LP, in hopes to connect with Bloomberg.
No charges have been filed against Berkowitz, but she was reportedly taken to Bellevue Hospital and placed under psychiatric evaluation. According to her LinkedIn account -- which features a photo of her posing with Bloomberg and New Jersey Sen. Cory Booker -- she is University of Pennsylvania Wharton alumni and has worked as an adjunct professor at CUNY Hunter College.
In early 2013, Berkowitz reached out to members of the media to promote her longshot run for mayor, which resulted in a bizarre sit-down interview with Capital New York, during which it became clear her "friendship" with Bloomberg largely stemmed from a brief meeting during a fundraiser hosted at his home.
CORRECTION: This article previously misstated that Berkowitz was arrested. She was not.