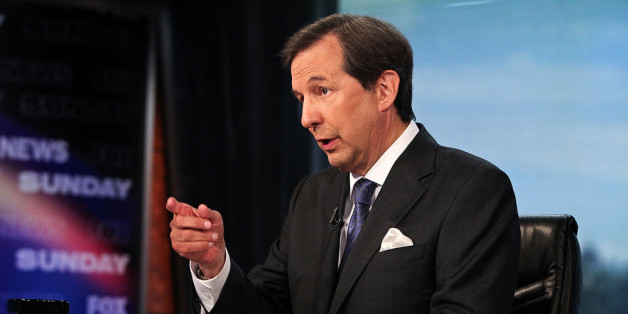 "Fox News Sunday" host Chris Wallace has signed a multi-year contract to stay at the network.
The network announced the new deal Thursday. Fox News chief Roger Ailes praised Wallace in a statement, calling him "a renowned journalist whose hard-hitting interviews and lifetime of dedication to the news have established him as one of the best in the industry. We are pleased he will continue his exceptional work on FOX News for years to come."
Wallace joined the network and began hosting "Fox News Sunday" in 2003. He marked his ten-year anniversary at the network at the end of last year. On Thursday, he returned Ailes' praise in the network's statement, adding, "It is the high point of my career to work at FOX News."
Megyn Kelly, Greta Van Susteren and Shep Smith also signed new long-term deals in the past year.