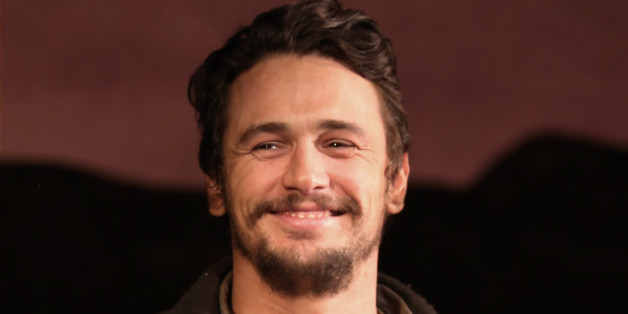 Instagram lothario James Franco was not pleased that New York Times theater critic Ben Brantley didn't love Broadway's latest staging of John Steinbeck's "Of Mice and Men," which stars the actor/academic and Chris O'Dowd.
The master of multitasking responded to the review via Instagram (of course), calling Brantley a "little bitch," and suggested he should be working at Gawker instead of the paper of record. Franco has since edited the post to remove the insult, but not before it was dutifully screengrabbed and preserved -- because you can never really delete anything from the Internet.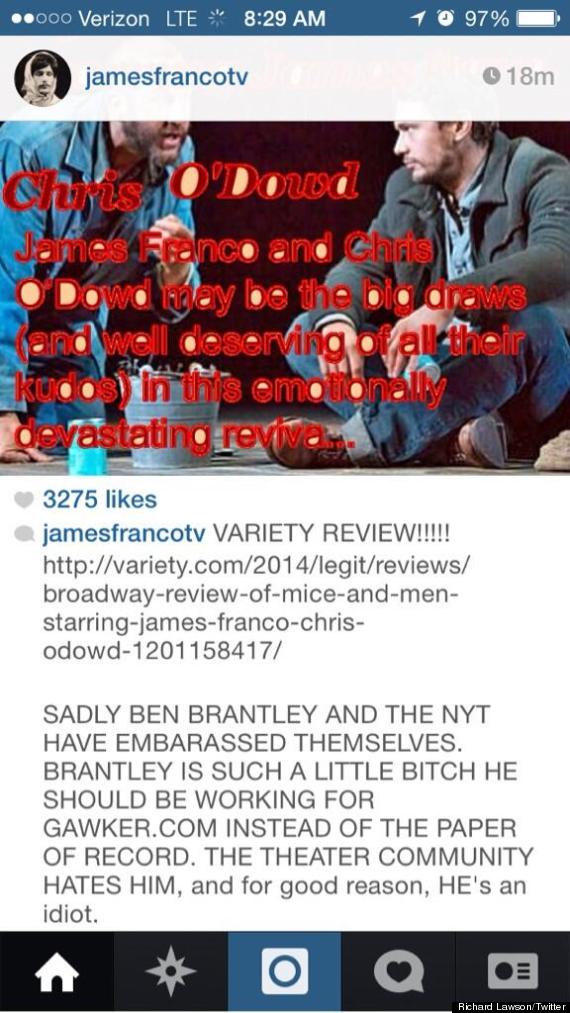 Franco's public disdain for Gawker dates back to 2010, when he refused to speak to writer Maureen O'Connor at a party for his book "Palo Alto."
"Actually, I don't think you want to talk to me, right? You guys only write mean things about me. Why do you want to talk to me? To say mean things about me? Go away," he told O'Conner, and later in the evening apparently asked another journalist, "Are you friends with the Gawker girl?"
As for Franco's anger over Brantley's review, it's rather perplexing given that it's hardly scathing. We'll chalk it up to another day in life of James Franco.
BEFORE YOU GO
PHOTO GALLERY
Celebrity News & Photos