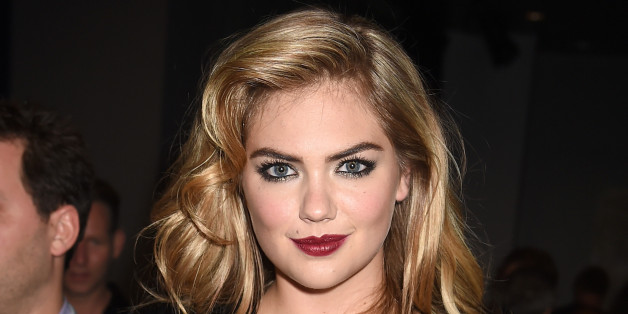 Everyone breathe easy, it looks like Kate Upton loves her boobs after all.
After an interview in The Sun quoted the supermodel as saying she wished she had a smaller chest, and sent the Internet into a frenzy, Ms. Upton took to Twitter to denounce the claims, stating she was misquoted and, in fact, loves her body.
Her tweets, which accuse the quotes as a being way to "drum up controversy," set the record straight. While the supermodel admits that she's a normal person who feels insecure at times, she's proud of her body just the way it is.
We must say when we first heard the news that the 21-year-old "wished for smaller boobs," we were kind of confused. After all, her body, along with all of its curves, are what makes her so special and unique as a model.
And really, who could hate on this?
Unfortunately, what was said about my body is completely made up to try and drum up controversy where there is none. Like every woman,

— Kate Upton (@KateUpton) April 16, 2014
I have moments of insecurity, but I love and am proud of my body -- every part of it -- and wouldn't change a thing.

— Kate Upton (@KateUpton) April 16, 2014
BEFORE YOU GO
PHOTO GALLERY
All Things Kate Upton