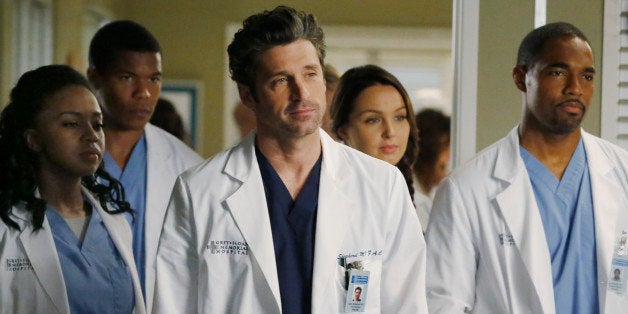 If there's ever a time you need a little distraction in your life, it's during the divorce process. That's why we launched our Divorce Care Package series. With each post, we'll show you what things -- books, movies, recipes -- helped others relieve stress in the midst of divorce, in the hopes that a few of their picks will serve you well, too. Want to share what got you through your divorce? Email us at divorce@huffingtonpost.com or tweet @HuffPost Divorce
Divorce is often so dramatic, you need something to put your problems in perspective. When things started to get a little too intense for PR specialist Jennifer Allemann, she turned on her TV and consulted with the one group of people who had more drama in their life than her: the docs on "Grey's Anatomy."
"Watching other people's relationships ebb and flow reminded me that my problems weren't so bad after all!" Allemann joked.
Below, Allemann tells us more about how McDreamy, McSteamy and Meredith helped her move on -- and shares a few more things that helped her deal with the fallout of her divorce.
BEFORE YOU GO
PHOTO GALLERY
18 Quotes That Relieve Divorce Stress