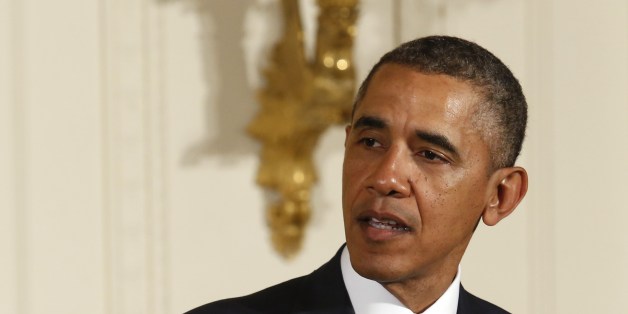 President Barack Obama warned Congress during an interview aired Thursday that the issue of immigration isn't going away, even if lawmakers refuse to address it this year.
"I think it is very important for Congress to recognize that this is going to be an issue that haunts them until it gets solved," Obama told CBS News' Major Garrett. "We've got the possibility of consensus in this country to solve it. What we need is some political courage and political will, and that's always -- you know, on many of these issues -- what's been in short supply in Washington."
Obama has been urging House Republicans to pass immigration reform for more than a year, to no avail. On Wednesday, a year after Sen. Chuck Schumer (D-N.Y.) introduced the immigration bill that eventually passed the Senate, Obama called out the GOP for blocking that legislative effort in the House.
House Majority Leader Eric Cantor (R-Va.) admonished Obama in a press release later Wednesday for what he called a "partisan statement."
"After five years, President Obama still has not learned how to effectively work with Congress to get things done," Cantor said. "You do not attack the very people you hope to engage in a serious dialogue. "
Obama said during the CBS News interview that he hopes to see more progress on immigration reform after the Republican primary season.
BEFORE YOU GO
PHOTO GALLERY
11 Paranoid Obama Conspiracy Theories