There are so many different hair types that it can be hard to keep up with the remedies and regimens that make our strands nice and healthy looking. For those of us with oilier hair, most times we'll just resort to dry shampoo -- but there has to be another way to handle the grease than constantly spraying our hair. That's where Regina Livers, a fashion marketing manager, comes in.
We spotted Livers in New York City's SoHo neighborhood and couldn't help but stare at her vintage pale blue coat. But when we got closer, it was her sleek and shiny hair that grabbed our attention.
Although she raved about her Philip B. Shampoo -- "It's a nice brand with all organic ingredients" -- she told us her secret to having fresh-looking tresses. "I put apple cider vinegar in my hair," she says, adding, "my hair is really fine and it gets oily really easily -- I find that the apple cider gives it a better texture."
And Livers reveals that, "it gives it a shine and keeps it from looking stringy," which is all we needed to know to integrate apple cider vinegar into our next hair treatment.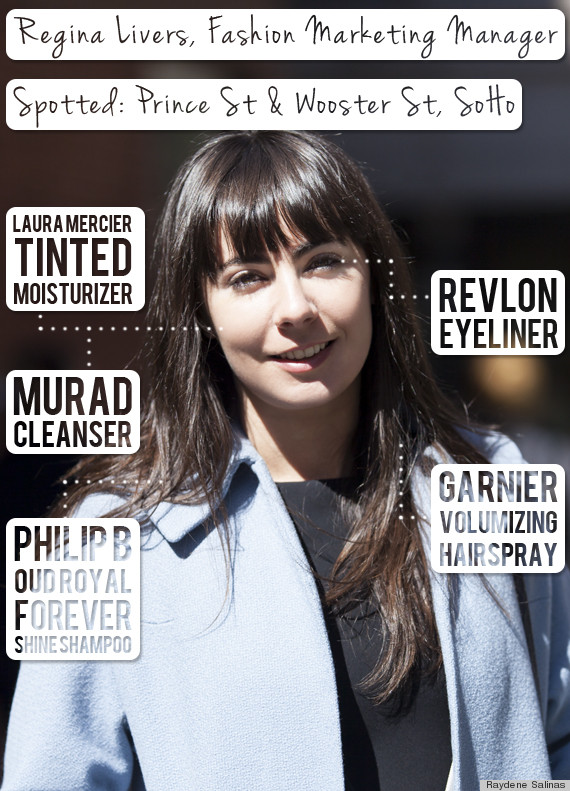 BEFORE YOU GO
PHOTO GALLERY
Beauty Street Style, Regina Livers