"Real Housewives of Atlanta" star Porsha Williams turned herself in to law enforcement after a warrant was issued for her arrest. The trouble stems back to her brawl with co-star Kenya Moore last month.
Williams' glamorous mugshot surfaced after she turned herself in to the Fulton County Sheriff's Office in Georgia on Wednesday, April 16. The reality star was perfectly made up for the booking, with a full face of makeup and coiffed hair. She was charged with simple battery and released on a $2,000 bond after paying cash.
(Story continues below.)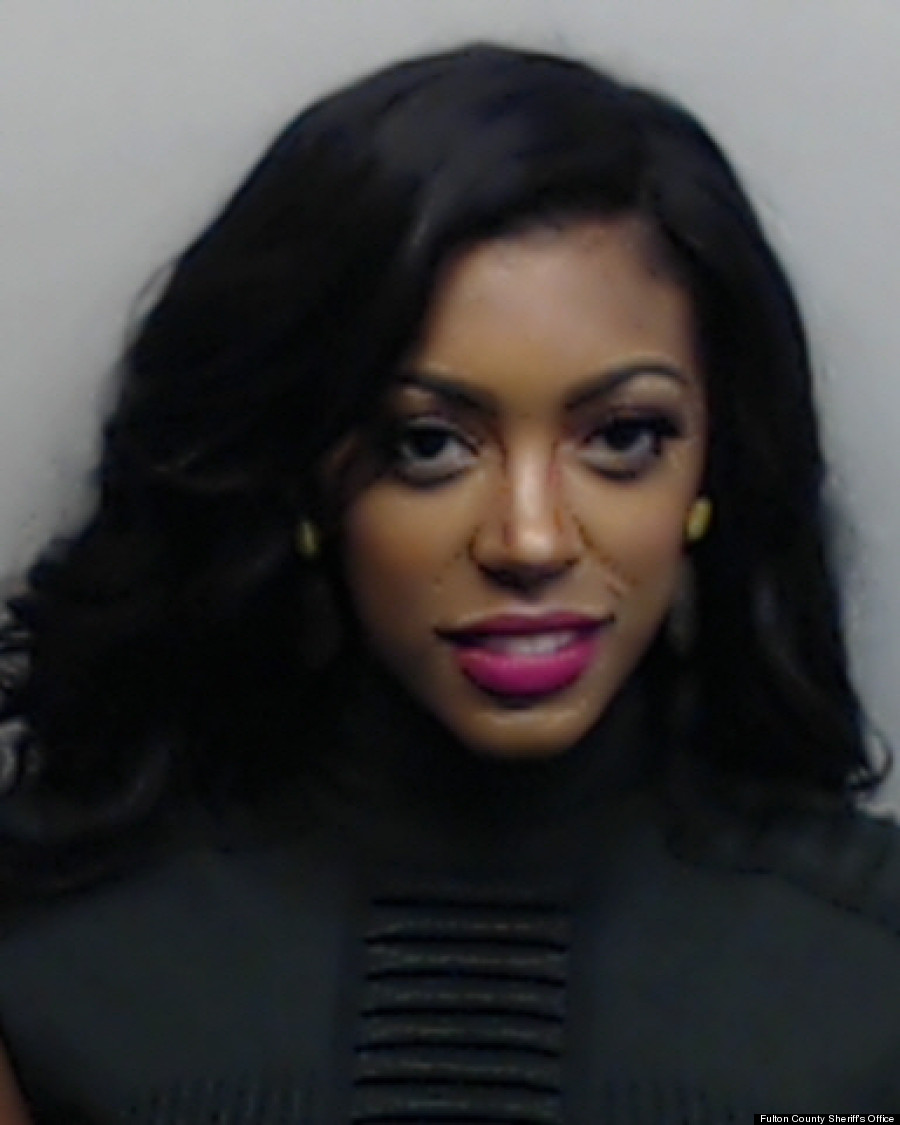 The arrest warrant had been issued that same day. Moore had filed a police report over a fight the two had last month while Bravo's cameras were rolling for the "RHOA" reunion episode, E! News reported.
"Kenya had been pushing Porsha's buttons and there was a lot of heated conversation back and forth between them," a source told E! "Finally, Porsha stood up, which led Kenya to stand up. Porsha charged Kenya. There were a few moments of hair pulling, but it was broken up in a matter of seconds. No one dragged anyone across the floor. A producer, security and even Andy [Cohen] stepped in to quickly separate them. It was a joint effort. In the end, no one was hurt."
Another "Housewives" co-star, Kandi Burress, spoke about the fight with former Housewife Bethenny Frankel on Frankel's talk show, claiming Williams may have been goaded.
"It was a lot going on, I can't tell you everything, but, you know, she [Williams] was ... uh, pushed," Burress said. "Yeah, she definitely was provoked. I would think."
BEFORE YOU GO
PHOTO GALLERY
Real Housewives of Atlanta