Approximately 3,000 people showed up for the photo shoot of Sports Illustrated's Boston Marathon bombing anniversary cover that was released Wednesday.
Here is the cover: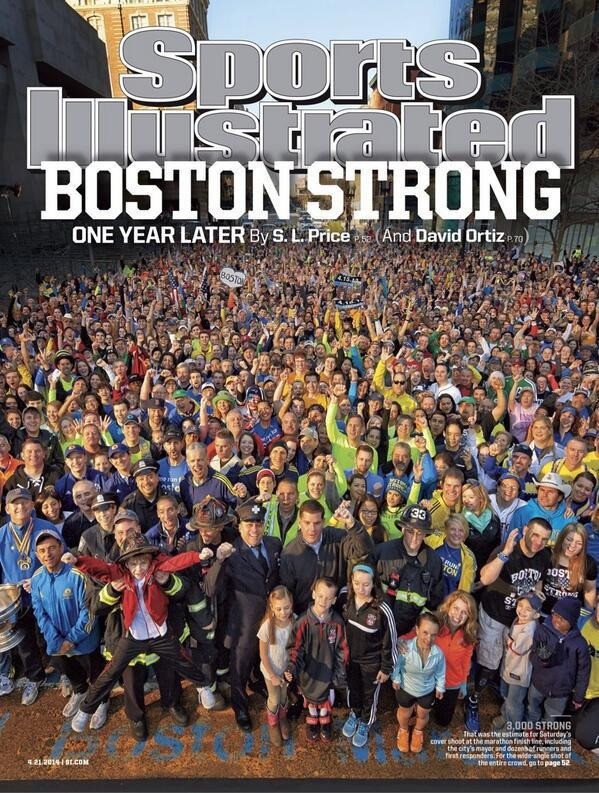 The finished cover shows Boston residents, survivors, officials and first responders standing at the finish line on Boylston Street Saturday, just feet from where the bombs went off in April that killed three and injured hundreds more.
The cover story, "Start at the Finish" by Scott L. Price, tells the stories of more than 15 people whose lives were impacted by the bombings.
"The Boston Marathon can't help but regenerate itself," Price wrote. "It will always be new because there's something about its history and civic fervor, its oddly attractive personal toll, even its most catastrophic moment, that makes converts of us all."
The cover illustrates the recovery the city has made since its cover from the week of the tragedy last year, which showed the now-iconic image of a fallen runner as three police officers jumped into action: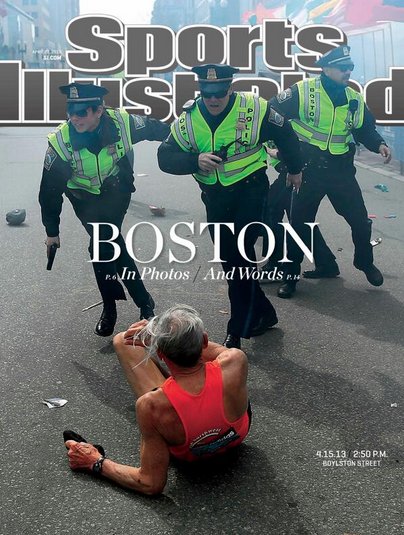 "A year later, Boston has shown the strength to carry on," Sports Illustrated's Director of Photography Brad Smith said. "You can see in the faces of the people of Boston, how far they've come, together as a city."
Check out more photos from the photo shoot below (via AP Photo/Michael Dwyer):