Executive Editor of The New York Times, Jill Abramson, lit up when we asked her to replay the details of some of her favorite moments as a young journalist.
Abramson revealed that she met Bill and Hillary Clinton in 1978, when the former was running for governor of Arkansas. At the time, Abramson said, she was working on a book about female lawyers, which naturally put her in contact with Hillary, who was at that time the head of the American Bar Association Commission of Women Lawyers. Between that project and Bill gearing up for his run for the presidency, Abramson met the Clintons at an exciting point in their early careers, she said, and has followed their story into the present day.
"I continue to cover the arc of their interesting careers," she said. "They are so accomplished and energetic!"
Abramson has also met and interacted with the very smart and articulate Chelsea Clinton, who attended the same high school in Washington as her own daughter.
For more of Jill Abramson's life and career, view the slideshow below:
PHOTO GALLERY
The Rise And Rise Of Jill Abramson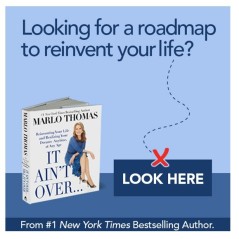 Add Marlo On Facebook:
Follow Marlo on Twitter:
Sign up to receive my email newsletter each week - It will keep you up-to-date on upcoming articles, Mondays with Marlo guests, videos, and more!