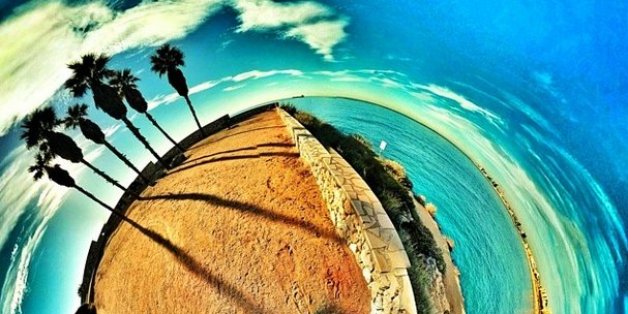 Photographer Xavi Paba employs quite the method for capturing the most stunning and unique panoramas you've ever seen: He uses only his phone, a Nexus 4, to snap pictures that together resemble tiny worlds as seen from space.
Here are a few of his incredible shots:
"Snow World in Baqueira-Beret"
"2,000 years of history, stone by stone in Pont del Diablo"
"Serrallejant in Plaça dels Tinglados"
"Platja del Miracle"
"Another day at the Lake Garlate"
"El Serrallo"
"Parc Francolí"
"On time in Rellotge del port"
"Escales Mecàniques"
"Skeleton in Passeig De Sant Antoni"
CORRECTIONS: An earlier headline on this post incorrectly described the photographs as "3D." The article also incorrectly attributed the photographs to Jonas Ginter. The photographs were taken by Xavi Paba.
Follow Xavi Paba on Instagram and check out some other photographers you should be following!
All images property of Xavi Paba
BEFORE YOU GO
PHOTO GALLERY
Instagram Photogs