If you haven't figured it out by now, Lorde really doesn't enjoy being Photoshopped.
The 17-year-old pop star took to Twitter on April 16 to express her disappointment with Canada's FASHION magazine, which she claims gave her a digital nose job.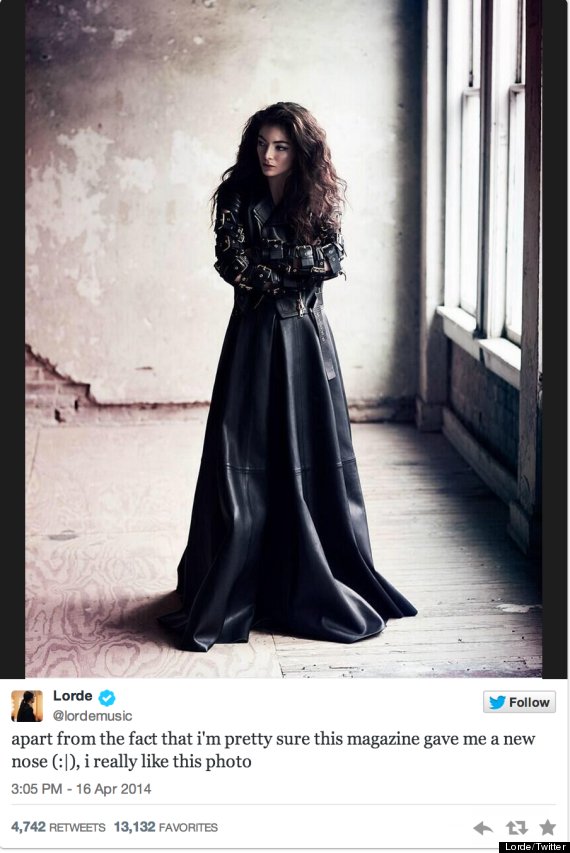 Lorde isn't the only one to suspect some serious airbrushing was applied to her face for the magazine's May 2014 issue, but the Editor-in-Chief Bernadette Morra, denies the publication gave the New Zealand native rhinoplasty courtesy of Photoshop, reports E! News.
"I can assure you, FASHION Magazine did not give Lorde a new nose," Morra said in a statement on April 17. "Sometimes lighting or camera angles can give the impression that things look smaller, larger or different than they really are."
Lorde is quickly becoming one of the industry's most outspoken anti-Photoshop advocates. Previously, the singer took to Twitter to compare two photos of herself during a performance, specifically pointing out that one photo had been airbrushed to the point that her skin was "perfect." This practice is not cool by Lorde's standards, and she wisely reminded the world to "remember flaws are ok."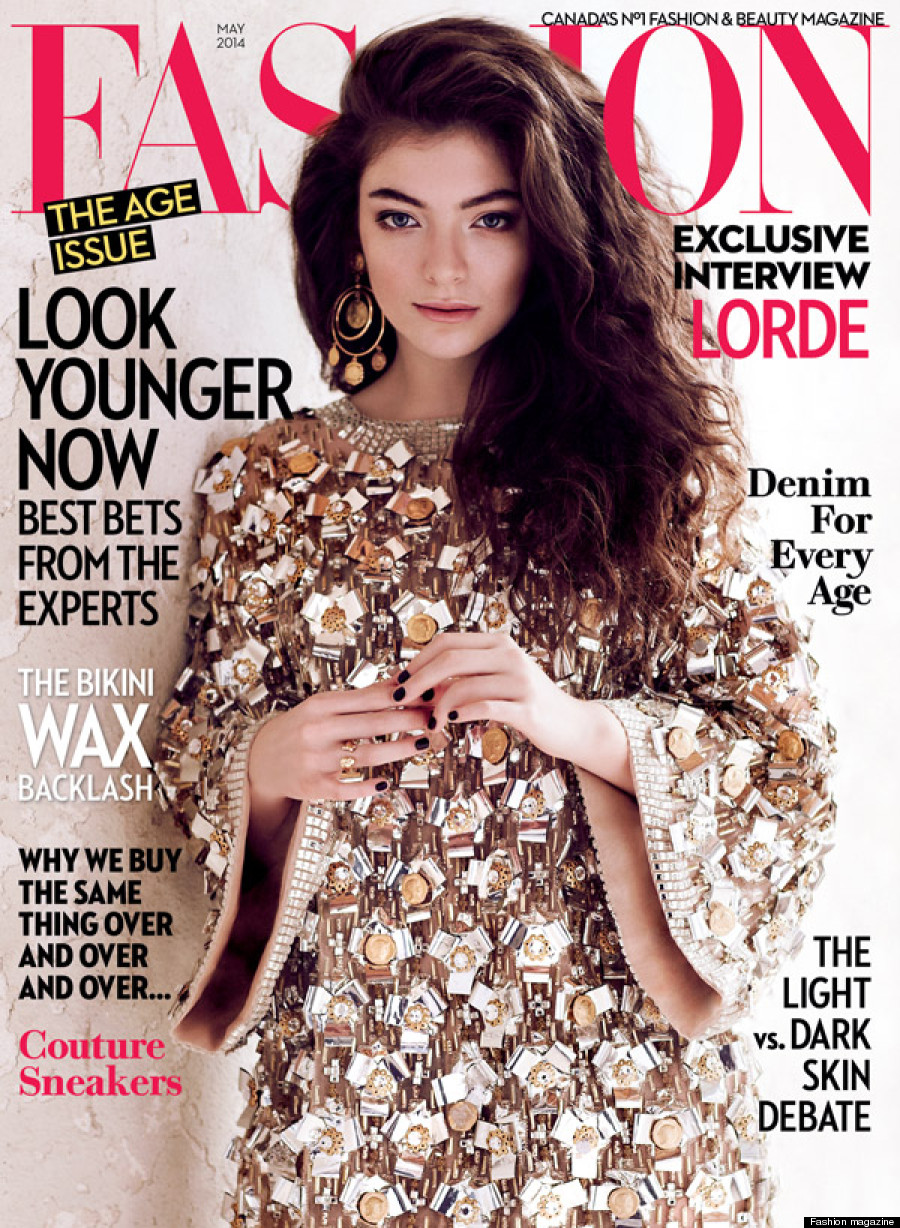 BEFORE YOU GO
PHOTO GALLERY
Inspiring Celebrity Body Image Quotes