Executive Editor of The New York Times, Jill Abramson, had a thoughtful response to the question of how the paper maintains a neutral political point of view when publishing daily news stories.
When asked if The New York Times was explicitly left-leaning, as it is often charged, Abramson emphasized the geographic location of The Times—New York—saying, "I think it reflects a very cosmopolitan, exclusive outlook which can strike some readers as liberal."
Abramson stressed that she makes a great effort to prevent opinion from creeping into news stories covered by The Times, pointing out that opinionated pieces live exclusively in other sections of the paper, such as the op-ed pages or in online blog entries.
"The news pages are not ideological," she said. "Opinion is the province of our editorial and op-ed pages, and the opinion section of our website."
Abramson added that she makes it a top priority to cover every story from every angle, being careful not to take sides, even on the most hotly debated issues. For pieces on gun control in America, for example, Abramson said that she recognizes that guns are a significant part of American society, and that she's conscious of ensuring that the paper maintains an unbiased view on the issue.
For more of Jill Abramson's life and career, view the slideshow below:
PHOTO GALLERY
The Rise And Rise Of Jill Abramson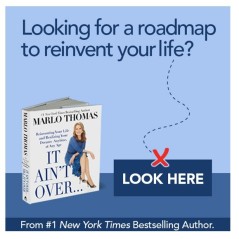 Add Marlo On Facebook:
Follow Marlo on Twitter:
Sign up to receive my email newsletter each week - It will keep you up-to-date on upcoming articles, Mondays with Marlo guests, videos, and more!