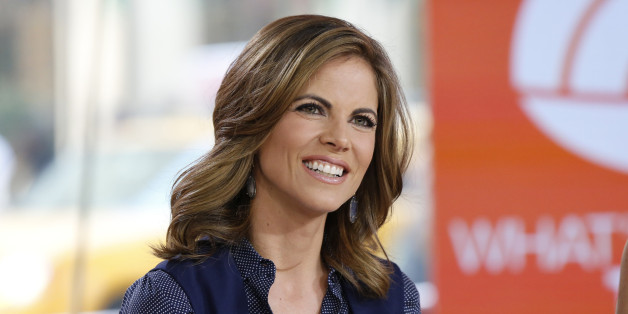 Training for a marathon is taking a toll on "Today" co-host Natalie Morales.
Morales will be running the Boston Marathon this year to raise money to benefit the victims of last year's tragic bombing. She recently spoke to the New York Daily News about the challenges of training, and dealing with a proximal hamstring strain. It is a common running injury, and she does not plan to let it stop her on April 21.
"It is literally a pain in my butt," Morales told the newspaper. "It really is painful, but I'm hoping that with all of the adrenaline and the support of the crowd, that it will be mind over matter."
Earlier this year, she wrote that she will be running to "honor" the victims that she has gotten to know over the past year and "all the victims who still have a long road ahead."
The "Today" co-host has run five marathons before, but this will be her first in eight years and after having two children. She spoke about her injury for a today.com piece earlier this month, saying that she hoped to be able to deal with the pain during the race. Strengthening exercises are a common treatment for proximal hamstring strain.