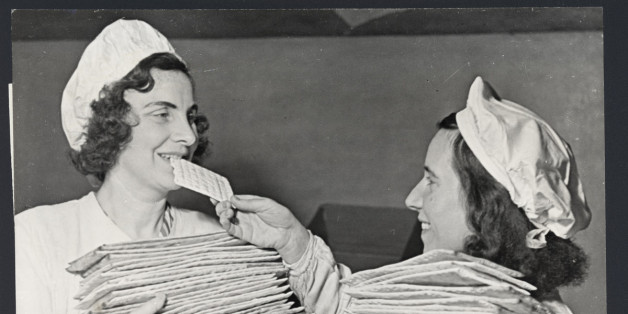 As Jews worldwide observe Passover, they remember the story of the Exodus, celebrating their liberation and shared history.
Passover has been commemorated the same way for many years, with ritualized meals of unleavened bread and cups of wine. These seders feature items of symbolic importance as families recite the haggadah, the story of their ancestor's dramatic escape from bondage.
The way that Passover has been observed through the ages is as much a part of Jewish history as the ancient tale itself.
Honoring this legacy, the American Jewish Joint Distribution Committee collected images of Passover-related archival photos taken over the past ten decades, to commemorate their 100th year of work. The JDC conducts hundreds of community seders worldwide, distributing matzah, holiday packages, and gifts to poor and elderly Jews all over the world. The relief organization believes that "all Jews are responsible for one another and for improving the well-being of vulnerable people around the world."
BEFORE YOU GO
PHOTO GALLERY
50 Stunning Synagogues