When asked if she's ever held back or killed a story because of the potential emotional damage it might cause its subject, Executive Editor of The New York Times, Jill Abramson, had a candid response.
"It comes into the equation, but the answer would be no, I've never held a story back or killed a story for that reason," Abramson told us. "But have I worried about the emotional harm that a story might cause a subject? Absolutely. Those are the most agonizing times."
Abramson recalled one particular story that she worked on during her time as an investigative reporter at The Wall Street Journal early in her career. The story centered on a corrupt Democratic fundraiser in Florida. The man begged Abramson not to run the story, she said, claiming that it would absolutely ruin him. He even went so far as to write Abramson a personalized, hand-written note begging the young reporter not to publish the piece.
"His handwriting was slanted and looked unbalanced," Abramson recalled. "I remember thinking that was tough, and I was genuinely worried about his well-being." In the end, she said, the story did not have the catastrophic impact the man had feared, but it did make Abramson a more careful reporter.
"It made me think twice about including certain 'killer details' in future stories," she told us. "It helped me to self-edit."
Continuing that same principle of self-editing, especially for big news stories, Abramson makes sure to watch out for pieces that are too overtly opinionated, one-sided or prosecutorial in tone.
For more of Jill Abramson's life and career, view the slideshow below:
PHOTO GALLERY
The Rise And Rise Of Jill Abramson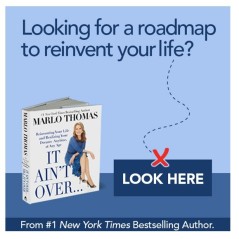 Add Marlo On Facebook:
Follow Marlo on Twitter:
Sign up to receive my email newsletter each week - It will keep you up-to-date on upcoming articles, Mondays with Marlo guests, videos, and more!