Executive Editor of The New York Times, Jill Abramson, has faced several difficult challenges in covering recent news.
The first, she said, was during her trip to China, after the Chinese government had shut down The Times' website for publishing a story about corruption among families of wealthy Chinese politicians.
"The government felt The New York Times should not be writing about that issue," she explained, "so they blocked our website. I was in China just three weeks ago, and I couldn't read one word of my news reports while I was there. It was something else to be there and not be able to read them. It made me angry."
The second difficult challenge she faced, Abramson said, concerned "the secrecy of the Obama White House," which has conducted criminal leak investigations, several of which have involved New York Times' reporters. In one particular case—unfolding right now—one of the Times' national security correspondents is facing possible jail time for being potentially linked to one of the suspected leakers.
"That's certainly been a challenge for us," Abramson said.
When asked about whether or not she misses writing those big, controversial news stories herself, Abramson told us she does miss writing at times, though now she's in a much more unique position.
"Instead of writing that story, I'm the editor trying to ensure that we have the deepest and smartest coverage of it," she explained.
For more of Jill Abramson's life and career, view the slideshow below:
PHOTO GALLERY
The Rise And Rise Of Jill Abramson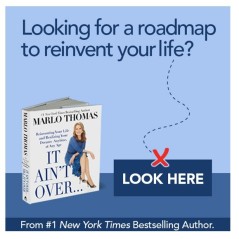 Add Marlo On Facebook:
Follow Marlo on Twitter:
Sign up to receive my email newsletter each week - It will keep you up-to-date on upcoming articles, Mondays with Marlo guests, videos, and more!