On many occasions, says Executive Editor of The New York Times, Jill Abramson, the government has attempted to intervene on the publication of particularly controversial news stories. One example, she told us, concerned stories about the NSA and eavesdropping, which the government asked Abramson not to publish.
"We have to balance the security risk against the importance of the news and the urgency of the public knowing about it," Abramson explained. "Sometimes I do withhold details, but it's always a balancing act. Sometimes the urgency of the news doesn't outweigh the security risk for the government."
For more of Jill Abramson's life and career, view the slideshow below:
PHOTO GALLERY
The Rise And Rise Of Jill Abramson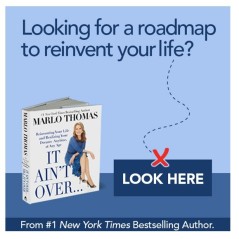 Add Marlo On Facebook:
Follow Marlo on Twitter:
Sign up to receive my email newsletter each week - It will keep you up-to-date on upcoming articles, Mondays with Marlo guests, videos, and more!